BLUF Local: Montreal
Welcome to BLUF Montréal
BLUF originated in 1997 out of Montréal as an internet based organization. In recognition of its birthplace, a group of leather men are launching a Montréal Chapter in August 2016. The aim of the Montreal Chapter is to strengthen and grow the local leather scene via the organization of regular meetings and events for BLUF members and the leather community at large in a spirit of cooperation and friendship.
How to reach BLUF Montréal :
1 - Website: www.bluf.com/local/montreal

2 - Next gathering : Friday, February 10th.

3 - Contact : more information from LanglitzMontreal (3301) Cuir99 (1675)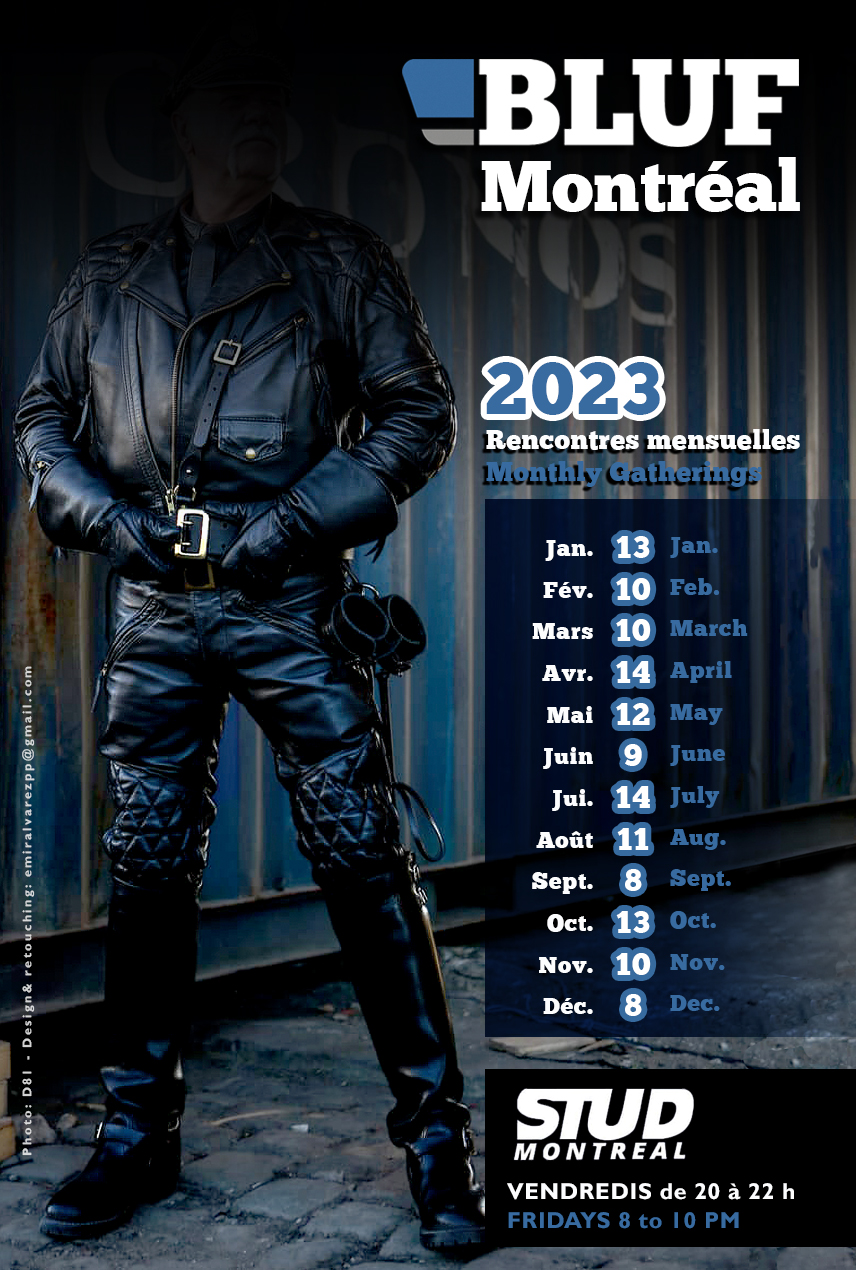 BLUF Local
Not a BLUF member? You can still keep in touch, by registering for news by email. Enter your address, and we'll send you a link to register for news
register
This Local is followed by 181 BLUF members and 110 non-members.