Weather today
Gentle Breeze, clear sky, sky is clear
Day: 19.3°C
Evening: 14.1°C
Night: 12.8°C
Humidity: 0%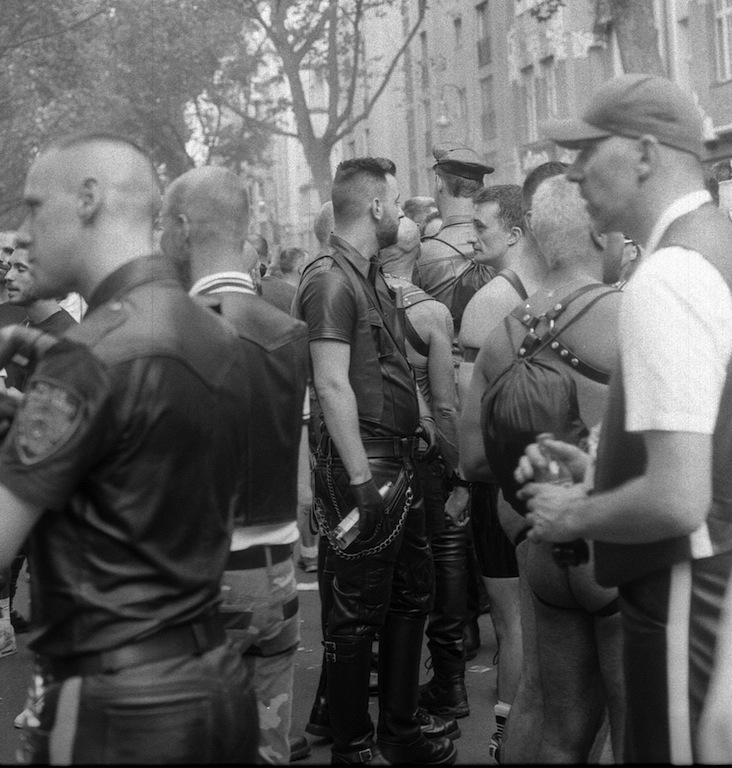 Folsom Europe - a great place to catch up with BLUF members
Events
Berlin Cigar Men
Every first Friday of the month for all kind of Cigar & Pipe Men! Cigar shop open on site More info: GermanLTHRcop (420)
Pussycat, Kalckreuthstraße 7, Berlin, Germany
Berlin Cigar Men
Every first Friday of the month for all kind of Cigar & Pipe Men! Cigar shop open on site More info: GermanLTHRcop (420)
Pussycat, Kalckreuthstraße 7, Berlin, Germany
BSF/BLUF Night
Joint BSF/BLUF event. Breeches, tall boots, and leather uniform. More info: Breechesmaster (330)
New Action, Kleiststraße 35, Berlin, Germany
Fugger Cigar Lounge at Finals Berlin
Thursday 28 December -> 30 Saturday Dec 17
Save the date - the Fugger Cigar Lounge is back at Pussycat from 8pm till late, during FINALS BERLIN. More info: GermanLTHRcop (420)
Pussycat, Kalckreuthstraße 7, Berlin, Germany
Berlin Cigar Men
Every first Friday of the month for all kind of Cigar & Pipe Men! Cigar shop open on site More info: GermanLTHRcop (420)
Pussycat, Kalckreuthstraße 7, Berlin, Germany
Berlin Cigar Men
Every first Friday of the month for all kind of Cigar & Pipe Men! Cigar shop open on site More info: GermanLTHRcop (420)
Pussycat, Kalckreuthstraße 7, Berlin, Germany
Berlin Cigar Men
Every first Friday of the month for all kind of Cigar & Pipe Men! Cigar shop open on site More info: GermanLTHRcop (420)
Pussycat, Kalckreuthstraße 7, Berlin, Germany
BLF Easter in Berlin
Wednesday 28 March -> 03 Tuesday Apr 18
Save the date - BLF's annual Easter weekend is back, and there'll be plenty of events, including some BLUF ones. We'll update this entry as we get more details.
Various venues, Berlin, Germany
Folsom Europe
Wednesday 05 September -> 09 Sunday Sep 18
Save the date - Folsom Europe returns in 2018. More details to follow.
Various venues, Berlin, Germany
In this city
Click to search BLUF for bars, clubs, photographers or shops in this city
Other cities
See what BLUF Local is doing in these other cities: