BLUF Local: Munich
Welcome to BLUF Munich!
Wherever you come from, what ever your ethnicy, your age and orientation may be, feel welcome here in Munich, Germany, in one of the most tolerant cities in the world for showing yourself in gear.

Our idea of BLUF is to spread the joy of wearing leather, to encourage the gay community to increase presence and to connect to like-minded men around the world in a respectful way.
Deeply rooted in the traditions of one of Germany's most renowed fetish clubs, the MLC Munich, BLUF has had the honor to be guest of the MLC in its club location Underground, where BLUF nights and BLUF Socials have been held regularily. The Bavarian Mr Leather 2016 BMrL 2016. Munich is homebase (formerly #3348) is a close friend and member of the board of the MLC Munich. We are honored to continue the legacy of BLUF Munich started by Bavarian Mr Leather 2015 Mister Morris (810), and continued by GermanBootMaster (324).
Feeling feel at home in the Munich gay fetish scene, we enjoy connecting with other groups and organisations in Munich. We believe it is vital for the leather community to be in close contact to the initiatives of Munich Fetisch Men and the Leather Social Munich. Thus, we are fortunate that their organisers Andreas, aka covvy (1257) and Exnexu (1734) are also members of BLUF. Furthermore, the local LGBT+ centre SUB, and the annual CSD in July are important to us.
BLUF Munich has taken part in the worldwide known "Oktoberfest" in September and the "Starkbierfest" in March, headed by the MLC, by hosting BLUF(Social) Leather Dinners. More events, also in collaboration with MLC and Munich Fetish Men, will add to the activities of BLUF in Munich.
Contact us for more information, inquiries or when you wish to contribute to BLUF Munich events with your ideas or support. Your hosts in Munich: Mucbiker (734), you may contact him any time, GearheadMunich (3832), and Boots Master (2442).
Please find further options for keeping in contact on the following sites:

Facebook Page

Facebook Group
We are looking forward to seeing you in Munich!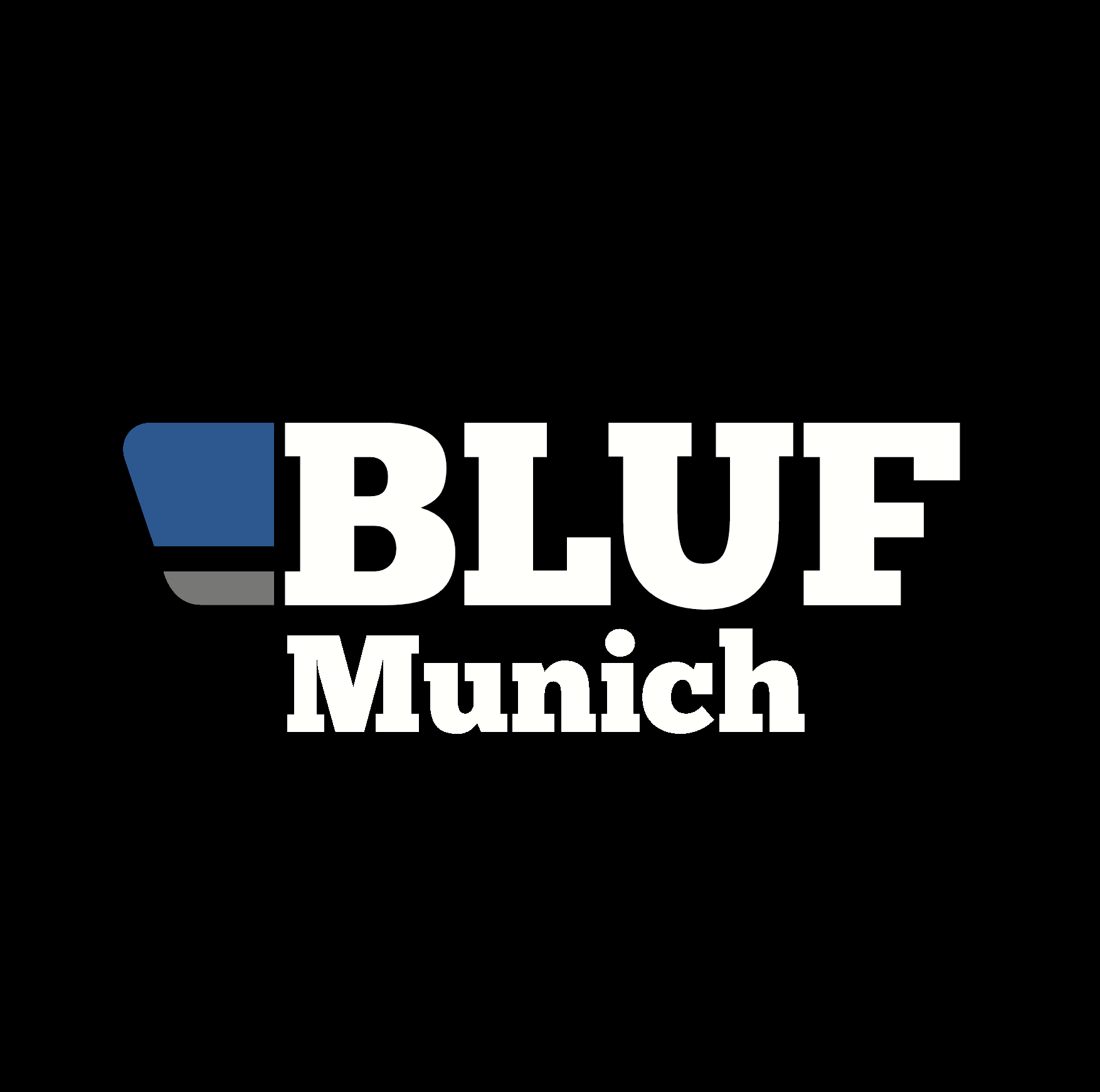 BLUF MUNICH GERMANY