Amsterdam
Amsterdam has for many years been one of the principal cities for BLUF events in Europe, and it's where many of BLUF's major milestones have been celebrated, including our 6th and 15th birthdays, the launch of the current BLUF site, and more. Parties are held regularly, including during Fetish Pride and Leather Pride. Current organisers are Joffry, aka wescobootcop (2252) and Ton, Peter, Marc, Willem.
Bristol
BLUF in Bristol has been very successful in the last few years, starting from a social organised alongside the established GEAR fetish night, and growing to host regular BLUF events at The Den. Some of the BLUF Bristol team are also heavily involved with LeatherWest, a community group aiming to promote leather in the west of England and Wales, through events such as UNION. Members can get more information from BristolUniform (87), Oswin #12 and Black Arrow (3204), or click Join to stay in touch.
More
Chicago
Information about events for BLUF men in the Chicago area, from Michael, aka chgogearman (307), elcuero (1864) and NMX90 (23). Regular meetings are held at Touche, once a month, along with events in association with other groups in the Chicago area. BLUF Chicago has its own page on Facebook and a web site.
More
DC
The Breeches and Leather Uniform Fanclub of DC is brought to you by DC Leather Pride, a non-profit organization that organizes events throughout the year to bring the leather community of the nation's capital together. BLUF:DC events will occur quarterly. DC Leather Pride also organize happy hour invasions and other events. DC Leather Pride recently won with their entry in the annual Scarlet's Bake Sale. For more info, contact Miguel, aka Miguel DC (3352)
BLUF Happy Hour launches at DC Eagle
We're pleased to announce the start of regular monthly BLUF gatherings at The DC Eagle. Staring on 2nd April, and continuing on the first Sunday of each month, BLUF DC Happy Hour is from 4pm until 9pm. Come along and meet other leather guys. BLUF Dresscode is encouraged, but not mandatory.
More
London
Information about London specific events, from Nigel, aka LondonSubNigel (3) and Master Thomas (33). Most BLUF London events take place at The Backstreet in Mile End, but many members also regularly attend the London Leather Social and meetings of London Leathermen. We also organise a presence at the London Pride Parade.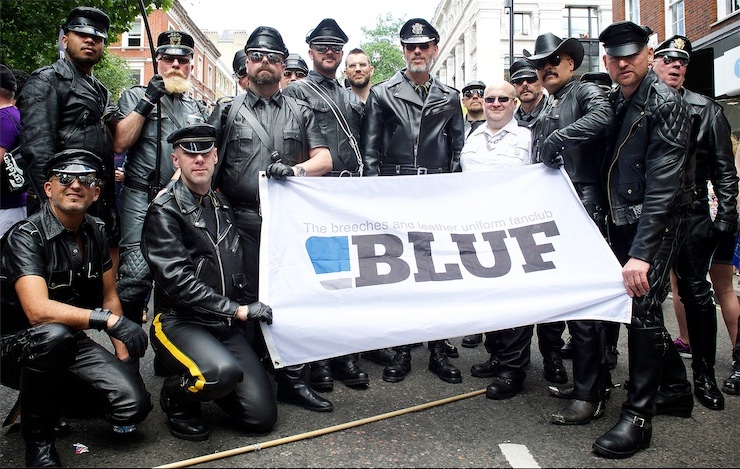 BLUF at Pride 2015
London Leather Weekend and BLUF's Birthday Bash
If you're looking for events to attend later this year, save the date for London Leather Weekend. It's from 19th to 22nd October, and BLUF will be joining with London Leathermen for a social at The Eagle on the night of Friday 20th.
It's also the start of BLUF's 20th birthday celebrations, which we'll be kicking off with a BLUF members event at The Backstreet on Thursday 19th.
The full programme for the weekend is still being worked on, but should include SM Gays, a Mastery event, and more. Keep an eye on the calendar for more details.
More
Madrid
Nueva creación de BLUF Madrid, aunque podéis informaros de otros eventos BLUF en el resto de España. La mayoría de los eventos de BLUF Madrid, se realizan en el club At Substation (C/Monserrat 30). Hemos empezado nuestro camino, esperemos que con la ayuda de todos, podamos crecer.

Aprovecharemos también que 2017 es el año de la Euro & World Pride Madrid, para estar presentes. Todos sois bienvenidos, cualquier sugerencia o información, Luis, aka alterCUERO (255)

New BLUF Local Madrid, but you can get some info about other BLUF events in the rest of Spain. Most BLUF Madrid events are held in the club At Substation (C / Monserrat 30). We have started our path, hopefully with the help of all, we can grow.

We will also organize our presence at the Euro & World Pride Madrid, so.... All are welcome.
Any suggestion or information, Luis, aka alterCUERO (255)
www.facebook.com/groups/BLUFSPAIN/
More
Manchester
BLUF Manchester events are organised in association with Manchester Leathermen and take place in the Manchester gay village, centred around Canal Street. Manchester Leathermen also organise a number of other leather orientated events. Information from Dave, aka 30holedms (1108) and Nick (608).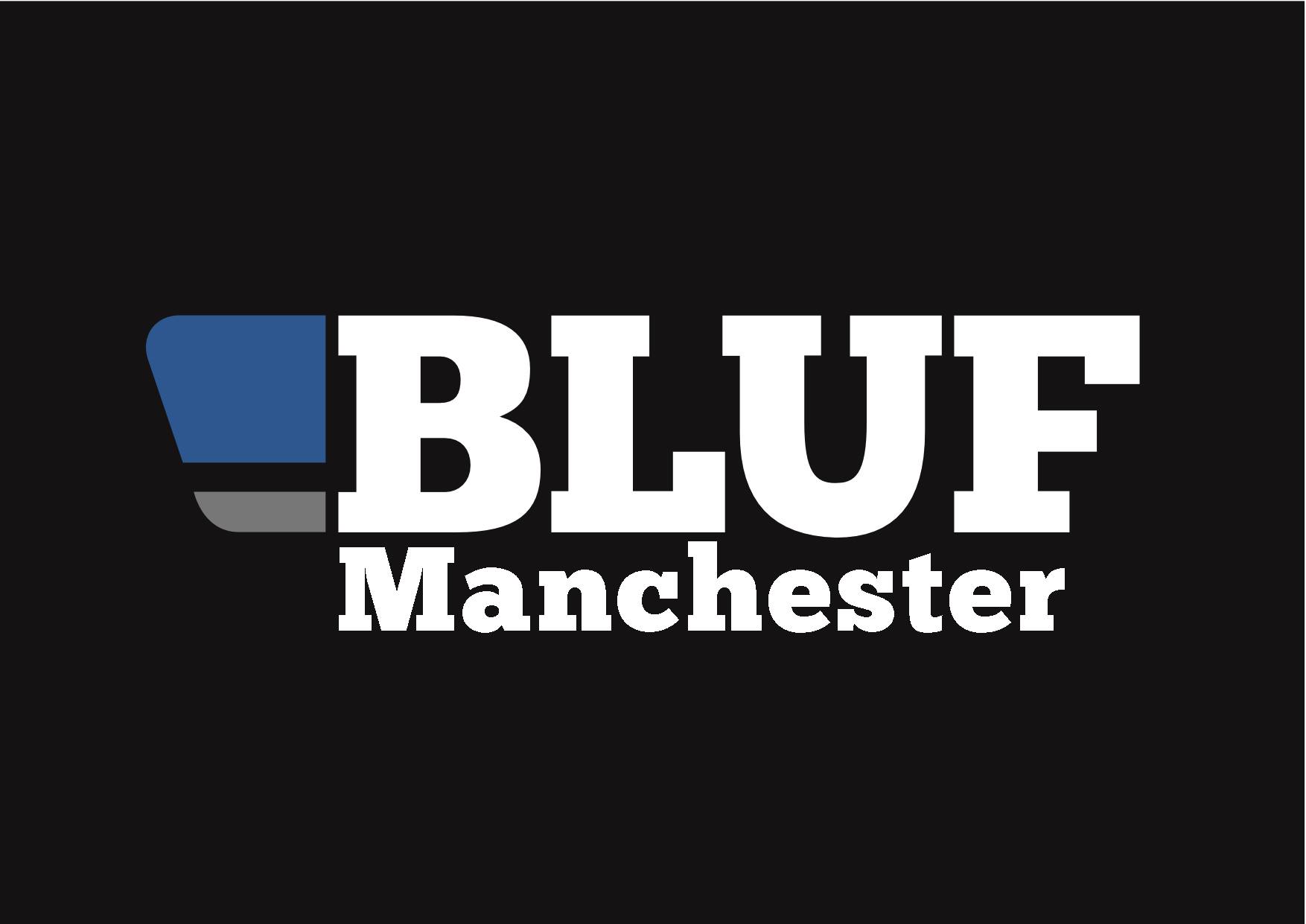 BLUF Manchester Bar Crawl
The details of the next BLUF Manchester event have now been announced: BLUF Manchester Bar Crawl
BLUF Manchester bring you the second event of 2017 the BLUF Manchester Bar Crawl starting at Company Bar @ 8pm, then moving on to Delicatezze, Rem Bar and Eagle Bar.
We will be posting on Facebook Manchester Leathermen page so you can follow us and meet us along the way if your not able to get to company bar for 8pm
More
Montreal
Welcome to BLUF Montréal

BLUF originated in 1997 out of Montréal as an internet based organization. In recognition of its birthplace, a group of leather men are launching a Montréal Chapter in August 2016. The aim of the Montreal Chapter is to strengthen and grow the local leather scene via the organization of regular meetings and events for BLUF members and the leather community at large in a spirit of cooperation and friendship.

Members can get more information from LanglitzMontreal (3301) or Master Tyrant (1632) or click Join to stay in touch.

Bienvenue à  BLUF Montréal

BLUF a commencé comme club sur internet en 1997 depuis Montréal. C'est dans le respect de la reconnaissance de l'origine, que plusieurs gars de cuir lancent en août 2016 BLUF Montréal. Le but du chapitre BLUF de Montréal est de valoriser la scene de cuir en organisant réguliérement des rencontres ou événements entre eux dans un esprit de collaboration et d'amitié.

Les membres peuvent obtenir de l'information en communiquant avec LanglitzMontreal (3301) ou Master Tyrant (1632) ou en cliquant "Joindre" pour rester en contact.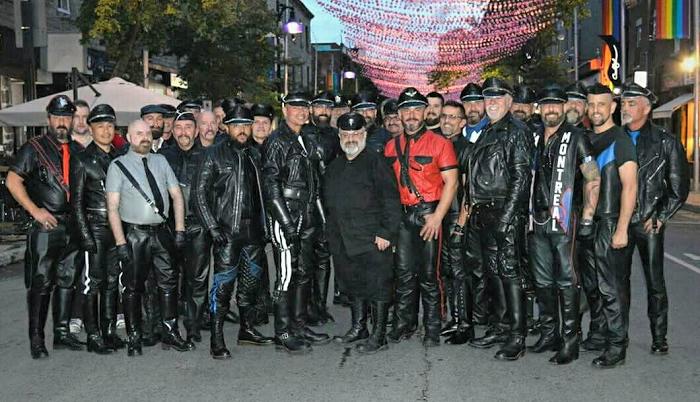 BLUF Montréal in Fugues
BLUF Montréal is pictured at the Stud Bar in the April 2017 edition of Fugues.
Fugues is a gay magazine, which publishes monthly in Montreal, Quebec, Canada, since April 1984.The magazine is primarily in French, although some English content is published as well. It focuses on news related to LGBT communities, gay culture, nightlife, health, fitness, fashion, travel, festivals, arts and entertainment. Over 180 pages of news, trends, culture, nightlife, community activities, special folders and opinion articles.
More
Munich
Information about Munich specific events, from Polarwolf (810). Most BLUF Munich events take place at Underground - hosted by the leather and fetish club MLC. BLUF Munich has its ownpage on Facebook.
We also are presence at the Munich Pride Parade within the MLC.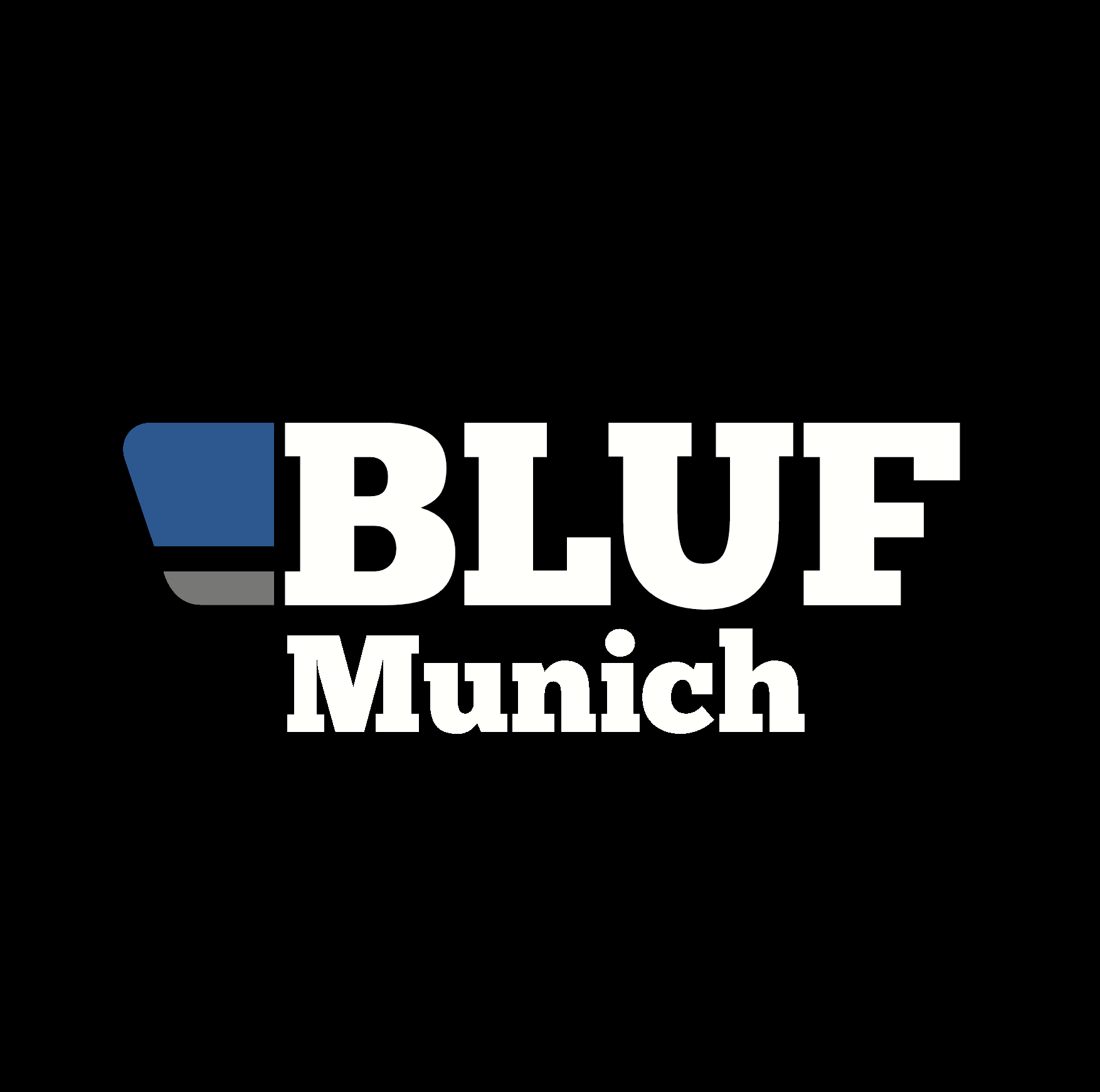 More
New York
Are you a BLUF member in New York? If you fancy stepping up and maintaining this page - or even trying to get people out in gear in the city - please contact Nigel, aka LondonSubNigel (3)
NRW
In Nordrhein- Westfalen mit seinen zahlreichen Großstädten leben ca. 200 BLUF Mitglieder. Schwerpunkte sind Köln und das Ruhrgebiet.
BLUF Events gibt es regelmässig im Essener Drexx Club (organisiert von Klaus, aka SmartLeather (212)) und in Köln, Station2be, (von cgn-leather (183)). Weitere Aktivitäten, auch in anderen Städten, sind jederzeit willkommen.

NRW (North Rhine- Westfalia) is the most densely populated urban area in Germany, including cities like Cologne, Essen, Düsseldorf, Dortmund, and only a short drive from cities like Amsterdam, Brussels or Antwerp. Around 200 BLUF members are living here. BLUF events are held regularly in Essen, drexx club (organized by Klaus, aka SmartLeather (212)) and Cologne, Station2be (by cgn-leather (183)). Other activities are always welcome.
Paris
Suite à  l'initiative de Bearpaname (44), Copboots (1915) et Dark_Leather (264), la communauté française BLUF se donne rendez-vous à  Paris. En 2016, il est prévu de proposer trois temps forts en Mars, Mai et Octobre. Habituellement les apéritifs ont lieu å`  La Mine, les soirées au Mensch et les repas au Gai Moulin.
Tout membre souhaitant prendre part å`  l'animation de la scéne BLUF française est le bienvenu ;-)

Further to the initiative of Bearpaname (44), Copboots (1915) and Dark_Leather (264), the French BLUF community makes an appointment in Paris. In 2016, it's planned to propose three highlights in Mars, May and October. Usually, aperitifs take place in La Mine, BLUF parties in Mensch and Dinners in Gai Moulin. Any member wishing to take part in the animation of the French BLUF scene is welcome ;-)
More
San Francisco
BLUF events in San Francisco are organised by Lexx (3656) and Larry Kenney aka HotBootsSF (26), and include an annual dinner before Dore Alley, usually one of the busiest events of the year, plus some events in association with other groups, and bar nights.
SoCal
In Southern California, BLUF is most active in Los Angeles, where LEATHERGEARED (190) hosts a monthly gathering at The Eagle on the second Friday of every month. Other events take place in San Diego and Palm Springs, particularly during and around the Desert Leather Pride event.
More