Amsterdam
Amsterdam has for many years been one of the principal cities for BLUF events in Europe, and it's where many of BLUF's major milestones have been celebrated, including our 6th and 15th birthdays, the launch of the current BLUF site, and more.
Parties are held regularly, including during Fetish Pride, Gay Pride and Leather Pride.
Current organiser in year 2018 is: Joffry, aka wescobootcop (2252).
The current hosts are: Eric (2456), Maarten (905) Ton ( 500), and Joffry (2252).

BLUF members who like to help the organizing crew or willing to take part in the Amsterdam local board are kindly requested to message Joffry, aka wescobootcop (2252).
www.facebook.com/BLUFAmsterdamNetherlands/
BLUF Amsterdam AGENDA 2018
Leermannen, de flyer agenda voor 2018 is nu te zien Hi leatherguys the agenda flyer 2018 is now available We thank MR B & ROB Amsterdam for sponsoring our new events flyer.
More
Antwerp
Berlin
Berlin is a key destination for BLUF members, and official events have been organised by many members, since the earliest days of the club. The first event for which we have photos was in Easter 2003, and members can find pictures in the site Magazine section.

As well as informal BLUF gatherings at Easter and during Folsom Europe, we're pleased to work with Leather Social Berlin and Male.Space to bring extra events for members around they year. You can find out more by contacting steelcollar (69) about Leather Social and GermanLTHRcop (420) about Male.Space. All official events are listed on this page. Beware of imitations.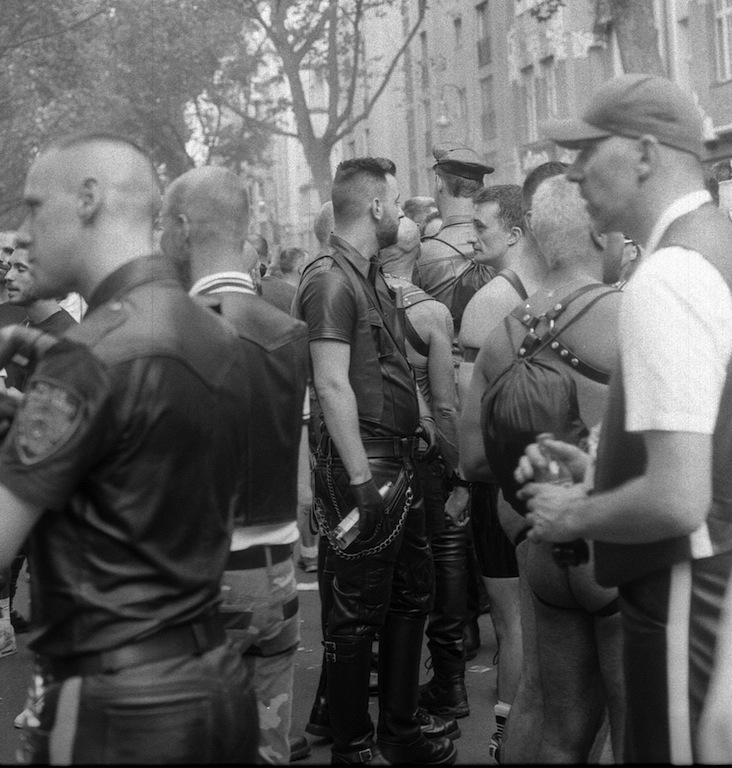 Folsom Europe - a great place to catch up with BLUF members
More
Bristol
Members can get more information from BristolUniform (87) SBerg (12) or click Join to stay in touch.

More
Chicago
Information about events for BLUF men in the Chicago area, from Michael, aka chgogearman (307) and elcuero (1864). Regular socials are held at Touche, once a month on the third Saturday, along with events in association with other groups in the Chicago area. BLUF Chicago has its own page on Facebook and a web site.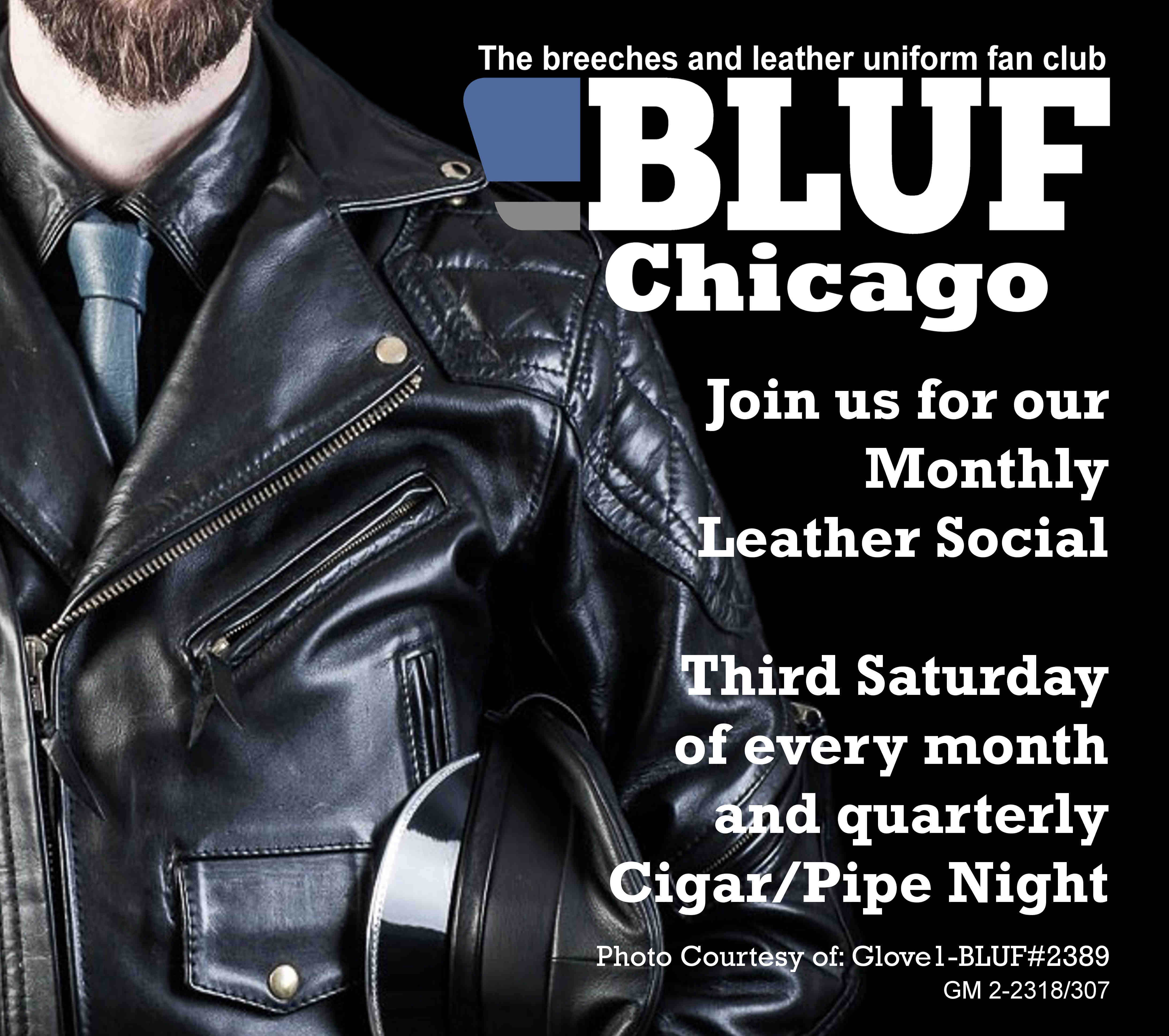 More
DC
The Breeches and Leather Uniform Fanclub of DC is brought to you by DC Leather Pride, a non-profit organization that organizes events throughout the year to bring the leather community of the nation's capital together. BLUF:DC events will occur quarterly. DC Leather Pride also organize happy hour invasions and other events. DC Leather Pride recently won with their entry in the annual Scarlet's Bake Sale. For more info, contact Miguel, aka Miguel DC (3352)
More
London
Information about London specific events, from Nigel, aka LondonSubNigel (3) and Master Thomas (33). Most BLUF London events take place at The Backstreet in Mile End, but many members also regularly attend the London Leather Social and meetings of London Leathermen. We also organise a presence at the London Pride Parade.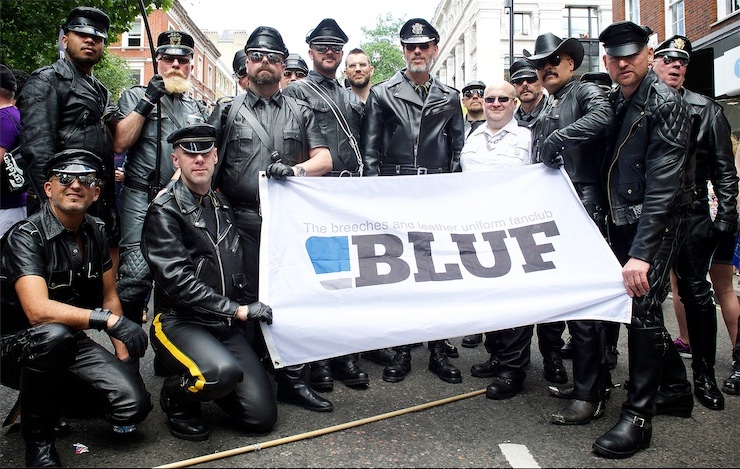 BLUF at Pride 2015
Another Backstreet update
A little while ago we reported that the developers who own the building containing The Backstreet had lodged an appeal against the refusal of planning permission (see here). We can now update you with a little more information.
The chief aim of the planning appeals process isn't to re-make the arguments, but rather to see if the decision was made correctly based on the evidence presented - so we didn't ask everyone to submit information to the appeal, as it probably wouldn't make any difference. The guidelines state explicitly that new evidence cannot usually be introduced during an appeal, and any previous representations made to the planning authority will be sent to the Planning Inspectorate as part of the process.
I have made a single additional representation to the appeal, which consists of a condensed summary of the three speeches that I made at planning hearings regarding the application; this, I hope, doesn't count as new evidence since it was already heard, even if not previously submitted in writing.
What happens next?
Now, there's a long wait. The date of the appeal hearing has provisionally been set for 15th January 2019, with an estimated five days sitting for evidence. The location is not yet confirmed, but we'll update when we hear more information. There's not yet a date for the issuing of a decision, though the guidelines for appeals suggest a further four working days, which takes us up to the 25th of January, though it could well be longer.
Two things to bear in mind - first, as I noted in the last article I wrote about this, the developer committed to giving The Backstreet at least a year's notice of wanting to commence work on site. With the decision not happening until late January 2019 then as I suggested, we'll be able to see in the year 2020 at Backstreet, even if the application is granted on appeal.
If it's not granted, things go back to square one, and timescales become even longer. The current plan was formally submitted in April 2016, so it will have taken almost three years to reach a decision - though the original exhibition of the scheme was even longer ago than that. It's impossible to anticipate what the next steps of the developer will be if they don't get approval, but it's worth noting that a previous plan was rejected in 2007, and the financial situation from 2008 was very likely the reason why nothing then happened for several years. With the appeal decision due not long before the UK is scheduled to leave the EU, it's worth pondering whether the developer will want to commit funds to a new scheme if the economic outlook is uncertain.
Nigel, aka LondonSubNigel (3)
More
Manchester
BLUF Manchester events are organised in association with Manchester Leathermen and take place in the Manchester gay village, centred around Canal Street. Manchester Leathermen also organise a number of other leather orientated events. Information from Dave, aka 30holedms (1108) and Nick (608).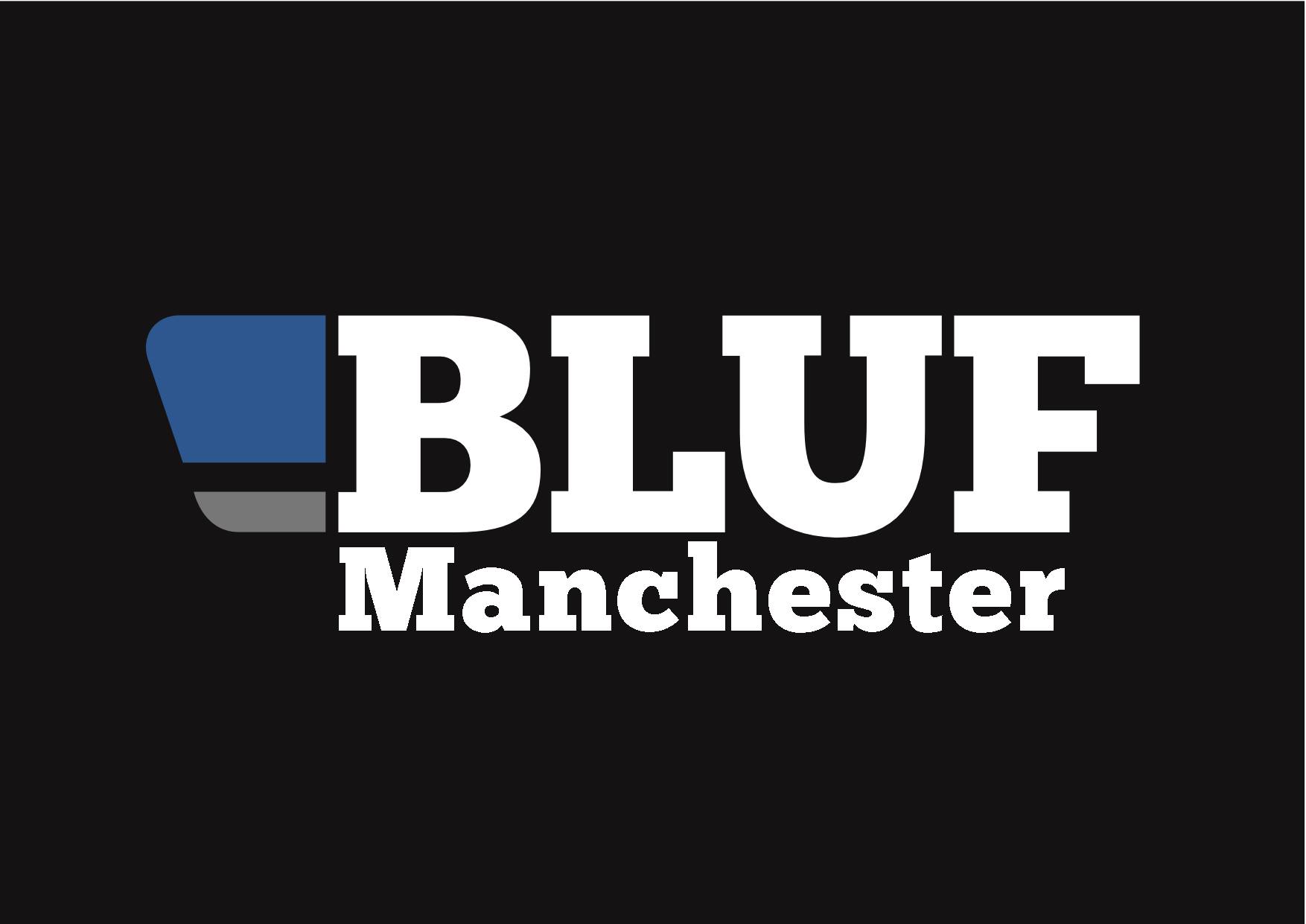 Manchester Leather Weekend 2018
We can now announce that the next BLUF social will be held during the Manchester Leather Weekend (MLW2018) on 6th October from 20:00-23:00 upstairs at the Thompson Arms.
The full schedule will be announced very soon by MLM and tickets will also be on sale soon. We'll update you here as soon as the announcement is made.
Be great to see new and old BLUF friends out in their BLUF finest gear. Come along and you'll reserve a warm welcome, have a good chat and make new friends. Have a cigar or two on the outside smoking area. Dress code https://bluf.com/dresscode (no need to be a member of BLUF to attend) Any questions contact your BLUF Manchester coordinators Nick Parsons Nick (608) & David Capper Dave, aka 30holedms (1108)
More
Montreal
Welcome to BLUF Montréal

BLUF originated in 1997 out of Montréal as an internet based organization. In recognition of its birthplace, a group of leather men are launching a Montréal Chapter in August 2016. The aim of the Montreal Chapter is to strengthen and grow the local leather scene via the organization of regular meetings and events for BLUF members and the leather community at large in a spirit of cooperation and friendship.

Next gatherings, always on fridays : September 14th. Always at Stud Bar, from 8 to 10 PM.

Members can get more information from LanglitzMontreal (3301) or Master TyranT (1632) LeMaestro(3532) or click Join to stay in touch. BLUF Montréal has is own Facebook page at : https://www.facebook.com/groups/645761442248452/


Bienvenue à  BLUF Montréal

BLUF a commencé comme club sur internet en 1997 depuis Montréal. C'est dans le respect de la reconnaissance de l'origine, que plusieurs gars de cuir lancent en août 2016 BLUF Montréal. Le but du chapitre BLUF de Montréal est de valoriser la scène de cuir en organisant régulièrement des rencontres ou événements entre eux dans un esprit de collaboration et d'amitié.

Prochaines rencontres, toujours les vendredis : 14 septembre. Toujours au Bar Le Stud, de 20 a 22 heures.

Les membres peuvent obtenir de l'information en communiquant avec LanglitzMontreal (3301) ou Master TyranT (1632) LeMaestro(3532) ou en cliquant "Joindre" pour rester en contact. BLUF Montréal possède sa propre page Facebook : https://www.facebook.com/groups/645761442248452/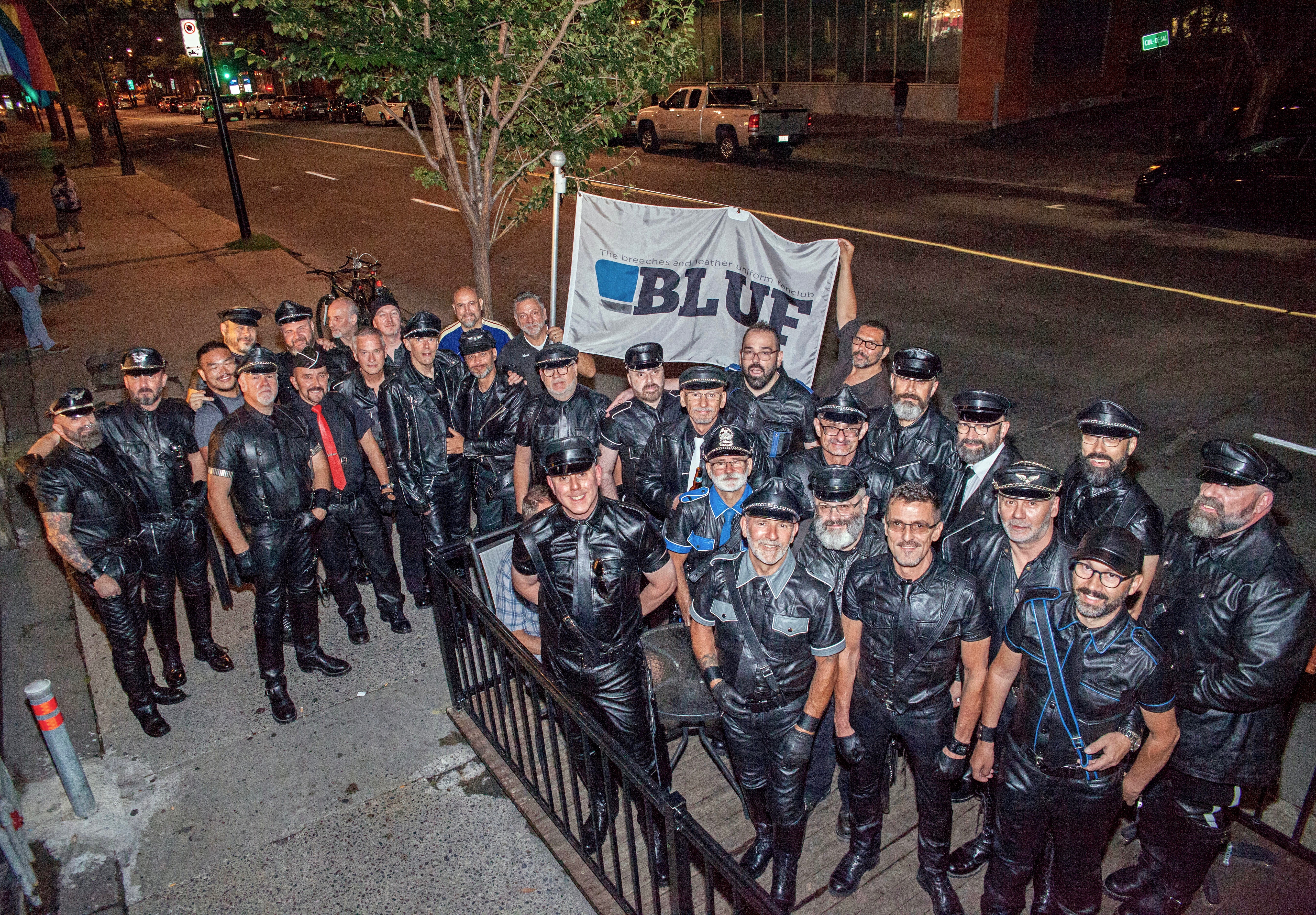 More
Munich
Information about Munich specific events, from Polarwolf (810). Most BLUF Munich events take place at Underground - hosted by the leather and fetish club MLC. BLUF Munich has its ownpage on Facebook.
We also are presence at the Munich Pride Parade within the MLC.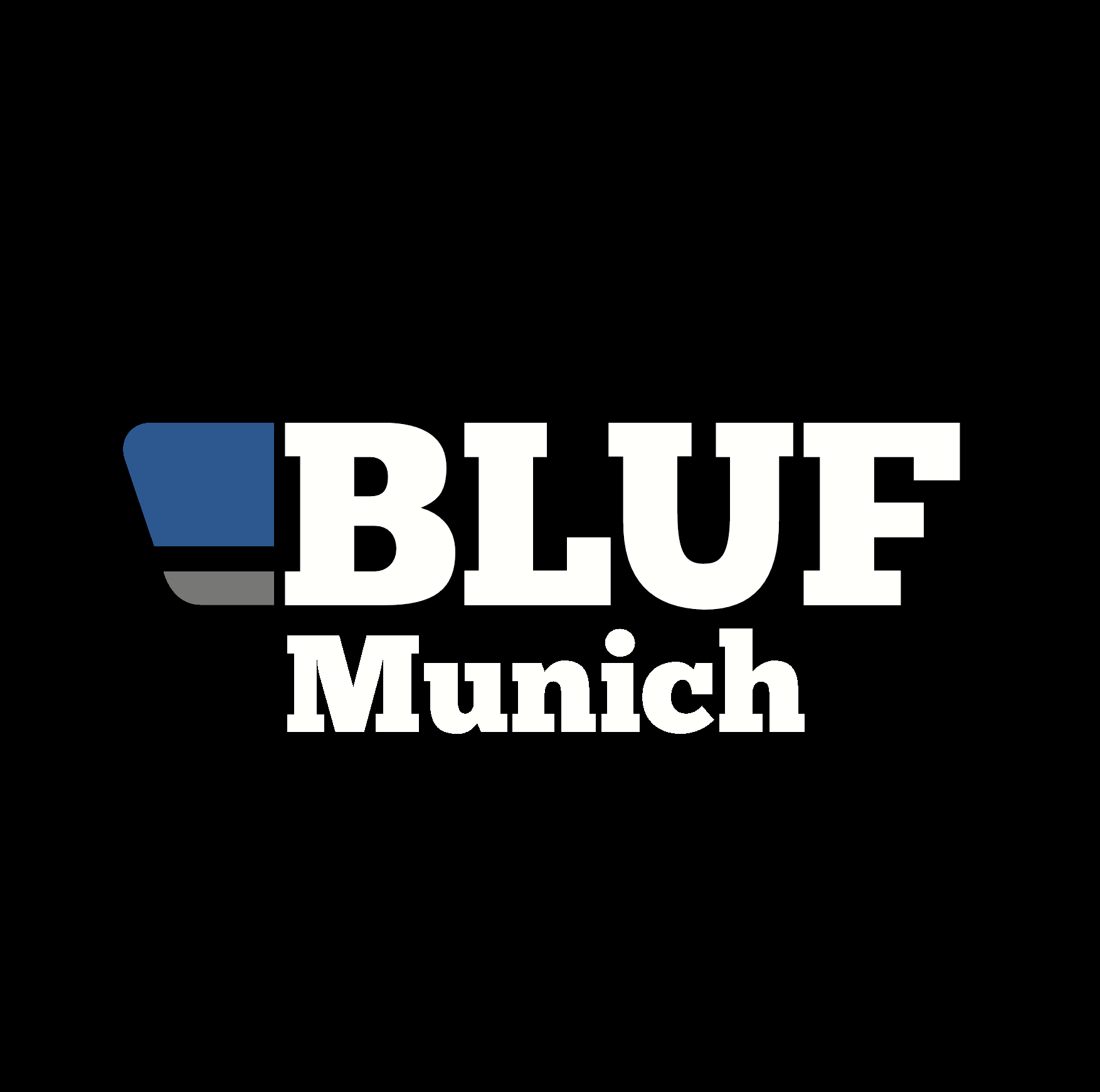 More
New York
Are you a BLUF member in New York? If you fancy stepping up and maintaining this page - or even trying to get people out in gear in the city - please contact Nigel, aka LondonSubNigel (3)
NRW
In Nordrhein- Westfalen mit seinen zahlreichen Großstädten leben ca. 200 BLUF Mitglieder. Schwerpunkte sind Köln und das Ruhrgebiet.
BLUF Events gibt es regelmässig im Essener Drexx Club (organisiert von Klaus, aka SmartLeather (212)) und in Köln, Station2be, (von cgn-leather (183)). Weitere Aktivitäten, auch in anderen Städten, sind jederzeit willkommen.

NRW (North Rhine- Westfalia) is the most densely populated urban area in Germany, including cities like Cologne, Essen, Düsseldorf, Dortmund, and only a short drive from cities like Amsterdam, Brussels or Antwerp. Around 200 BLUF members are living here. BLUF events are held regularly in Essen, drexx club (organized by Klaus, aka SmartLeather (212)) and Cologne, Station2be (by cgn-leather (183)). Other activities are always welcome.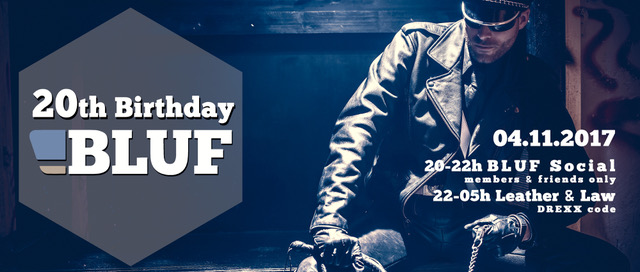 More
Paris
Suite à  l'initiative de Bearpaname (44), Copboots (1915) et Dark_Leather (264), la communauté française BLUF se donne rendez-vous à  Paris. En 2018, il est prévu de proposer trois temps forts en Mars, Mai et Octobre. Habituellement les apéritifs ont lieu à La Mine, les soirées au Mensch et les repas au Gai Moulin.
Tout membre souhaitant prendre part à l'animation de la scène BLUF française est le bienvenu ;-)

Further to the initiative of Bearpaname (44), Copboots (1915) and Dark_Leather (264), the French BLUF community makes an appointment in Paris. In 2018, it's planned to propose three highlights in Mars, May and October. Usually, aperitifs take place in La Mine, BLUF parties in Mensch and Dinners in Gai Moulin. Any member wishing to take part in the animation of the French BLUF scene is welcome ;-)
Comptes rendus Weekend BLUF Paris

Revivez les meilleurs moments et photos depuis 2014 de BLUF Paris avec les liens ci-dessous :

♦ 2014 :
- BLUF Paris, May 2014
- BLUF Paris, September 2014

♦ 2015 :
- BLUF Paris, March 2015
- BLUF Paris, May 2015
- BLUF Paris, October 2015

♦ 2016 :
- BLUF Paris, March 2016
- BLUF Paris, May 2016
- BLUF Paris, October 2016

♦ 2017 :
- BLUF Paris, March 2017
- BLUF Paris, May 2017
- BLUF Paris, October 2017

♦ 2018 :
- BLUF Paris, March 2018
--
La Team BLUF Paris : Bearpaname (44), Copboots (1915) et Dark_Leather (264).
 
More
San Francisco
BLUF events in San Francisco are organised by Lexx (3656) and Larry Kenney aka HotBootsSF (26), and include an annual dinner before Dore Alley, usually one of the busiest events of the year, plus some events in association with other groups, and bar nights.
More
SoCal
The Assembly Dress Code Event is Friday 23rd March [Tickets](https://lalptickets.com/)
In Southern California, BLUF is most active in Los Angeles, where Robert, aka Motorboot (834) hosts a monthly gathering at Eagle LA on the second Friday of every month. Other events take place in San Diego and Palm Springs, particularly during and around the Desert Leather Pride event.
LA Leather Pride is in March every year, which include The Assembly Dress Code Event hosted by California B&B Corps, The Regiment of the Black and Tans, and BLUF LA.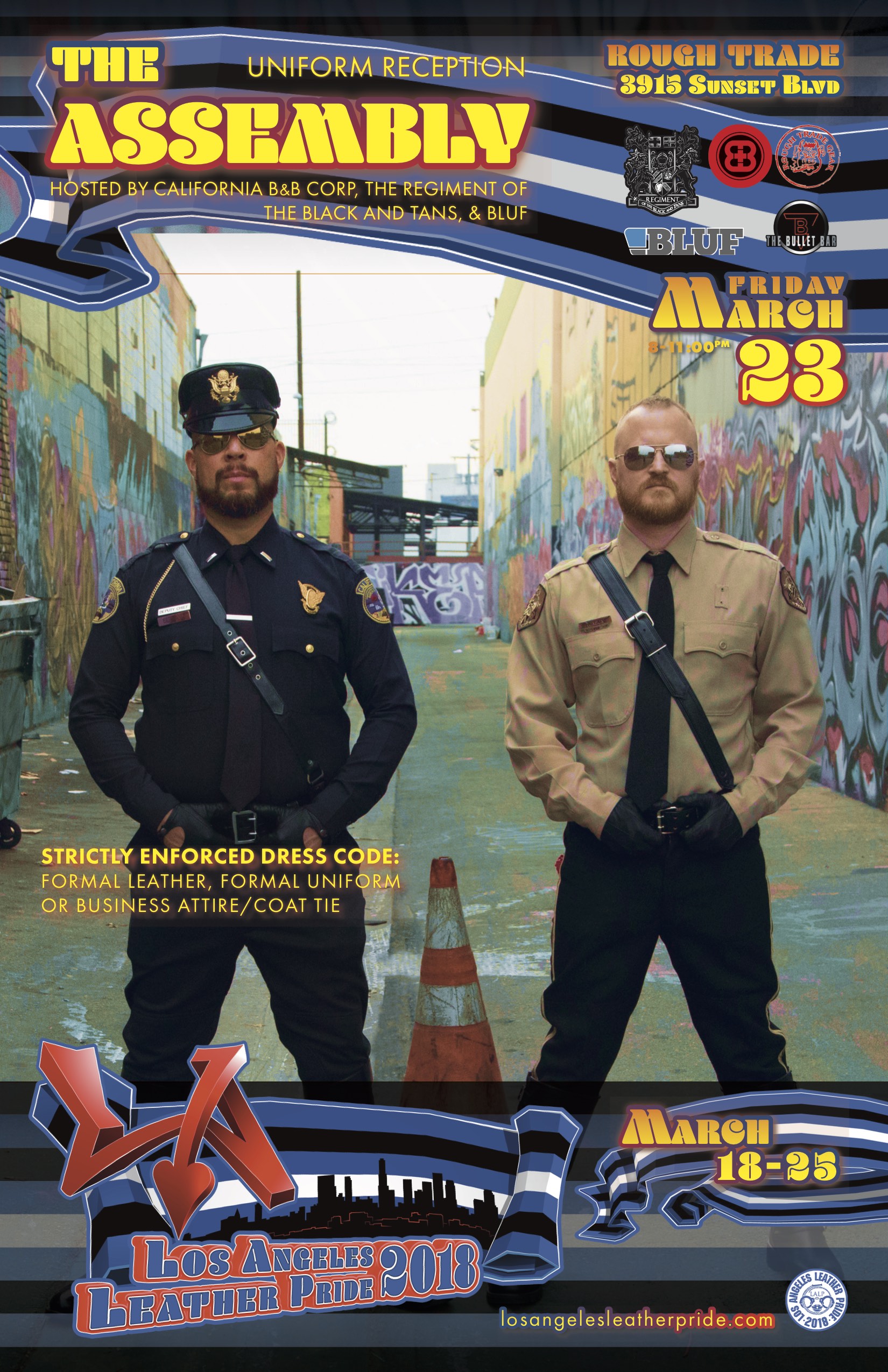 BLUF LA at Eagle LA
More