News from BLUF Local: Manchester
Manchester Leather Weekend 2018
We can now announce that the next BLUF social will be held during the Manchester Leather Weekend (MLW2018) on 6th October from 20:00-23:00 upstairs at the Thompson Arms.
The full schedule will be announced very soon by MLM and tickets will also be on sale soon. We'll update you here as soon as the announcement is made.
Be great to see new and old BLUF friends out in their BLUF finest gear. Come along and you'll reserve a warm welcome, have a good chat and make new friends. Have a cigar or two on the outside smoking area. Dress code https://bluf.com/dresscode (no need to be a member of BLUF to attend) Any questions contact your BLUF Manchester coordinators Nick Parsons Nick (608) & David Capper Dave, aka 30holedms (1108)
Categories: BLUF events
Tuesday 26 June, Nick (608). Updated 01 Jul, 07:48 by Nick (608)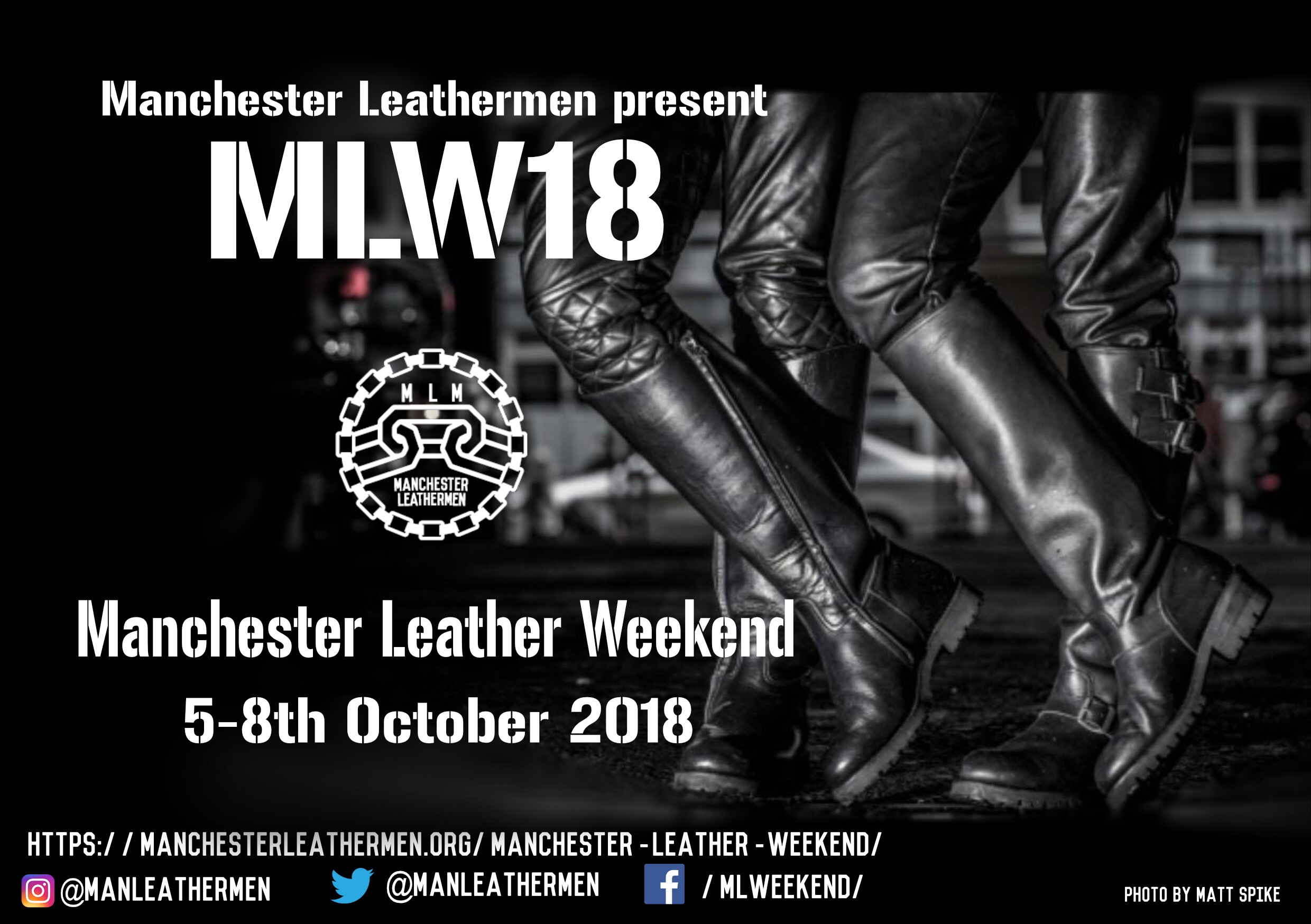 Manchester Leather events
Check out the events for 2 new upcoming events in Manchester and Blackpool arranged by Manchester Leathermen and NFM respectively.
NFM have arrange a gathering in Blackpool at Man Bar on Saturday 2nd June.
MLM have arrange another Leather Afternoon tea at the Richmond Tea rooms on Sunday 24th June after the success of a same event earlier this year.
Don't forget that both groups also arrange regular socials in Manchester on the first weekend of each month. NFM on Friday (the next event is 6th July) and MLM on Saturday (the next event is 2nd June) upstairs at the Thompson Arms.
Categories: BLUF clubs members venues
Monday 12 March, Nick (608). Updated 14 May, 20:03 by Nick (608)
Upcoming MLM events
Here are the details of the upcoming Manchester Leather Men December 2017 events.
Leather social Saturday: 7th April (upstairs at the Thompson Arms from 9pm) There are also monthly BDSM workshops at the LGBT Foundation on the same day as the leather social starting at 7pm
Please note that The social on Sat 2nd is now at 'Company Bar' and not at Delicatezze as all monthly socials were previously
Categories: events
Monday 27 November, Nick (608). Updated 19 Mar, 19:55 by Nick (608)
Manchester Leather Weekend 2017
Well Manchester Leather Weekend 2017 is now over but it was a great weekend of leather clad events, including of course the BLUF social on Saturday.
We'd just like to thank you all for turning out and in particular coming to Delicatezze for the BLUF Social. We are in the final process of processing the picture and will have them uploaded in the next day or 2.
Hopefully you all enjoyed yourselves at the weekend and for those who weren't able to attend don't worry there's always next year so put the dates in your diary (Fri 5th Oct - Mon 8th Oct).
Feel free to contact the BLUF Manchester team Dave, aka 30holedms (1108) or Nick (608).
Categories: BLUF clubs events members photos
Tuesday 10 October, Nick (608). Updated 10 Oct, 17:58 by Nick (608)
BLUF Blog: Manchester
BLUF at Manchester Pride
The photos in the gallery below are from BLUF Northwest during Manchester Pride 2013. Click a photo to view on Flickr.
…
Published 10 Sep 2013 • Read more
Weather today
Gentle Breeze, scattered clouds, light rain
Day: 18.9°C
Evening: 19.9°C
Night: 15.1°C
Humidity: 0%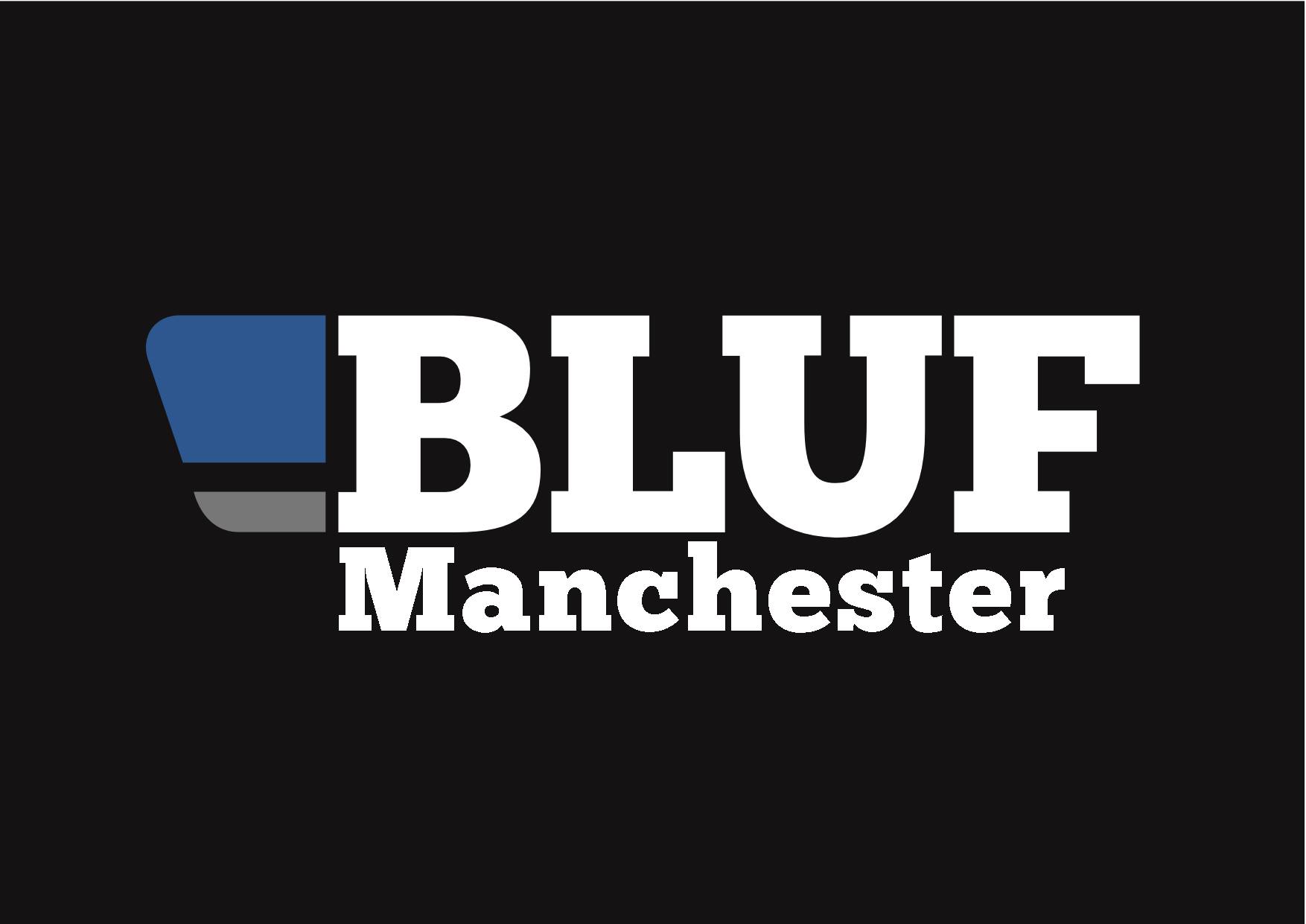 Events
MLM Leather Socials
The regular monthly MLM leather social is held every first Saturday of the month upstairs at the Thompson arms. Come along and join like minded leather men for a drink, chat and some good company.
Upstairs at the Thompson arms, 27 Sackville Street, Manchester, M1 3WE
Manchester Leather Weekend 2018
Friday 05 October -> 08 Monday Oct 18
Save the Date! The date of Manchester Leather Weekend is now set as Fri 5th October to Mon 8th October. Details of the events will be posted as and when they are announced.
Multiple venues in and around the Manchester gay village.
BLUF Manchester Leather Social
Get your finest leathers on and join us at the BLUF social as part of the Manchester leather weekend.
Upstairs at the Thompson Arms, 23 Sackville St, Manchester M1 3NJ
In this city
Click to search BLUF for bars, clubs, photographers or shops in this city
Other cities
See what BLUF Local is doing in these other cities: