Amsterdam
Amsterdam has for many years been one of the principal cities for BLUF events in Europe, and it's where many of BLUF's major milestones have been celebrated, including our 6th and 15th birthdays, the launch of the current BLUF site, and more.
Parties are held regularly, including during Fetish Pride, Gay Pride and Leather Pride.
Current organiser in year 2019 is: Joffry, aka wescobootcop (2252).
The current hosts are: Eric (2456), Maarten (905) Ton ( 500), Michiel (2469) Rene (2669) and Joffry (2252).

BLUF members who like to help the organizing crew or willing to take part in the Amsterdam local board are kindly requested to message Joffry, aka wescobootcop (2252).
www.facebook.com/BLUFAmsterdamNetherlands/
BLUF Amsterdam 2019 AGENDA
Check out our new BLUF Amsterdam 2019 Agenda!
More
Antwerp
Berlin
Berlin is a key destination for BLUF members, and official events have been organised by many members, since the earliest days of the club. The first event for which we have photos was in Easter 2003, and members can find pictures in the site Magazine section.

As well as informal BLUF gatherings at Easter and during Folsom Europe, we're pleased to work with Leather Social Berlin and Male.Space to bring extra events for members around they year. You can find out more by contacting steelcollar (69) about Leather Social and GermanLTHRcop (420) about Male.Space. All official events are listed on this page. Beware of imitations.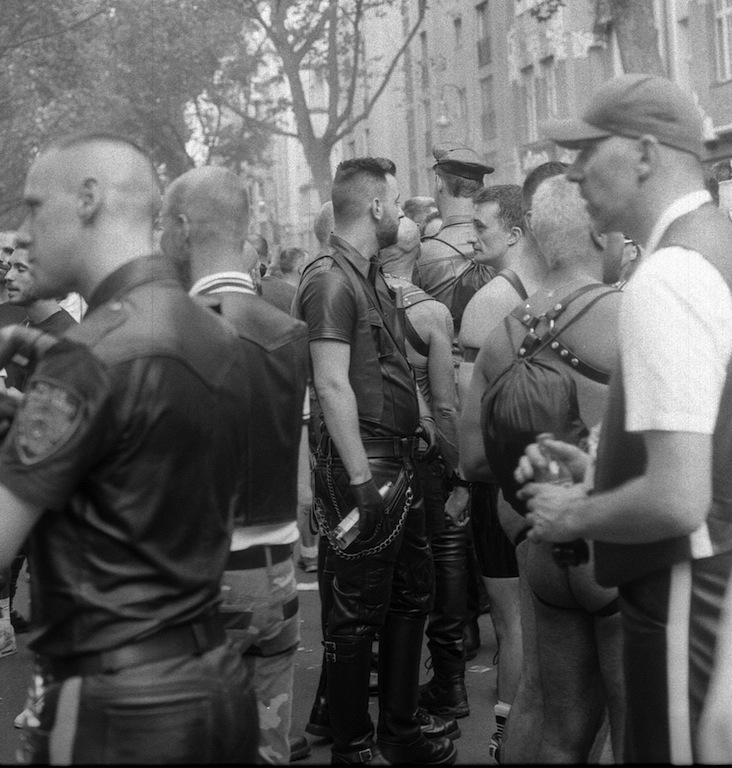 Folsom Europe - a great place to catch up with BLUF members
More
Bristol
Members can get more information from BristolUniform (87) SBerg (12) or click Join to stay in touch.

More
Chicago
Information about events for BLUF men in the Chicago area, from Michael, aka chgogearman (307) and elcuero (1864). Regular socials are held at Touche, once a month on the third Saturday, along with events in association with other groups in the Chicago area. BLUF Chicago has its own page on Facebook and a web site.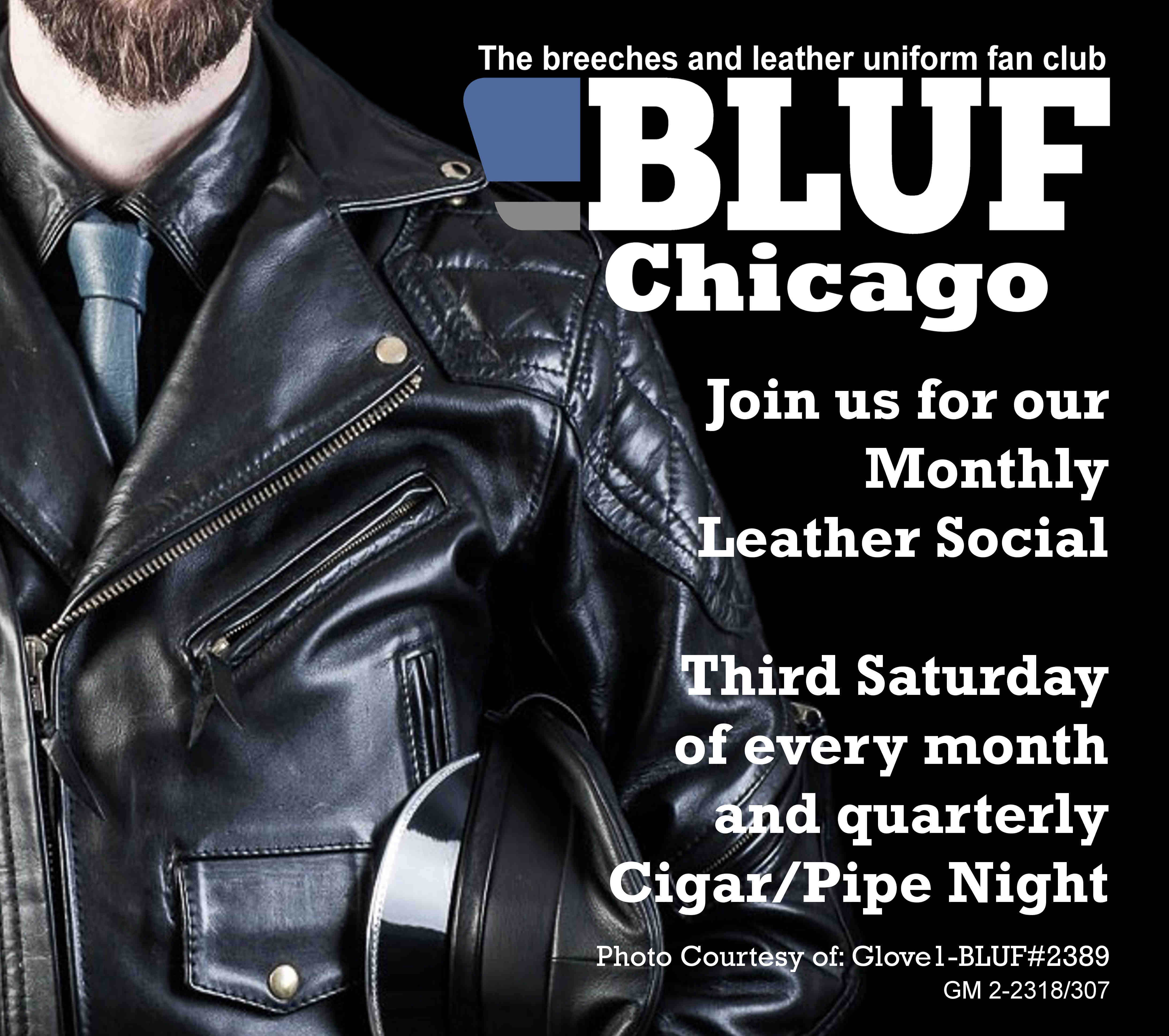 More
DC
The Breeches and Leather Uniform Fanclub of DC is brought to you by DC Leather Pride, a non-profit organization that organizes events throughout the year to bring the leather community of the nation's capital together. BLUF:DC events will occur quarterly. DC Leather Pride also organize happy hour invasions and other events. DC Leather Pride recently won with their entry in the annual Scarlet's Bake Sale. For more info, contact Miguel, aka Miguel DC (3352)
More
Frankfurt
The Breeches and Leather Uniform Fanclub Frankfurt was first introduced to the local back in 2014. It began with the regular hangout in gear of a small group.
Back then no one knew about BLUF and what it stands for. Our first ever official Meeting took place in March 2016 with a tiny hope that people would come and join us. However, thanks to huge support from BLUF.COM as well as volunteers we gladly received nearly 30 participants include BLUF Members and non-members.

Apart from BLUF Social we also organise BLUF Dinner, BLUF@Frankfurt Pride, BLUF@Frankfurt Christmas Market
Our goal is to bring men who share the same passion together. Age, occupation and physical disability we don't actually give a damn!
AS LONG AS YOU ARE YOU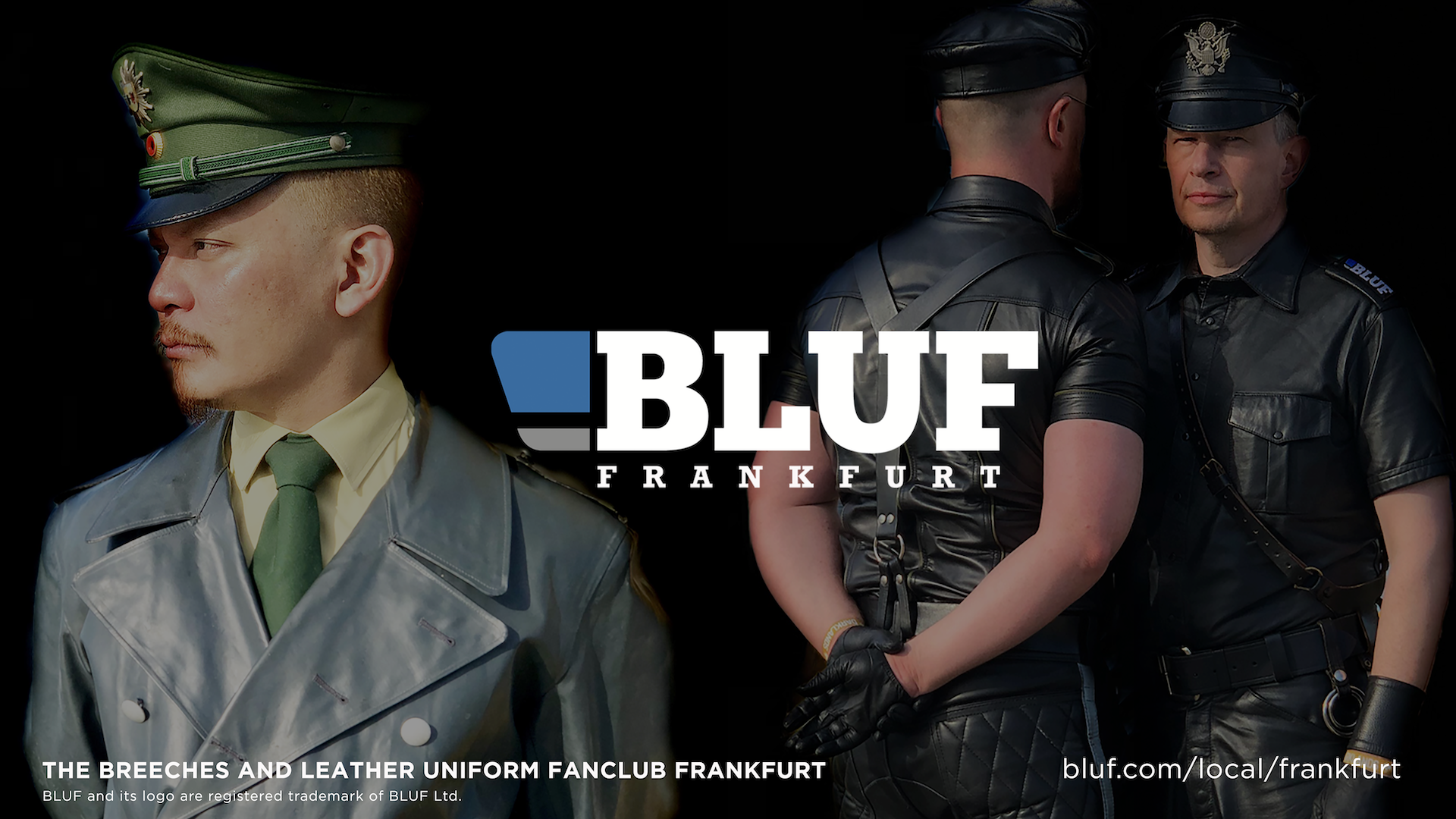 It's time to shine and to show your pride! Welcome to BLUF Frankfurt!
BLUF Local: Frankfurt official launch date: Frankfurt Pride Sunday 2019
Unsere BLUF lokale Seite ist bereits seit einigen Monaten erstellt und verfügbar. Nichtsdestotrotz, unsere Seite wird offiziell am 21. Juli 2019 veröffentlicht und vorgestellt
Our BLUF local page has been created and available for few months now. However, the official launch date will be on 21st of July 2019 and will be introduced to all the members, participants and public interest during our BLUF Frankfurt Social at the Pride Sunday!
More
London
Information about London specific events, from Nigel, aka LondonSubNigel (3). Most BLUF London events take place at The Backstreet in Mile End, but many members also regularly attend the London Leather Social and meetings of London Leathermen. We also organise a presence at the London Pride Parade.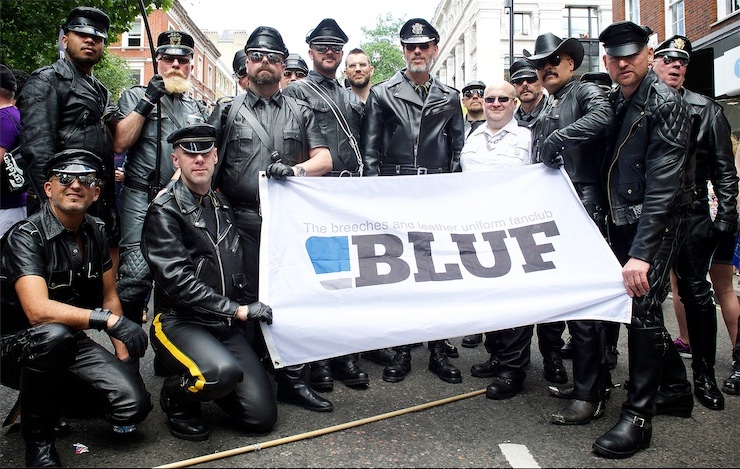 BLUF at Pride 2015
London Pride Parade photos
Check out these photos from BLUF and London Leathermen in the London Pride Parade: BLUF & LLM in the London Pride Parade 2019
More
Manchester
BLUF Manchester events are organised in association with Manchester Leathermen and take place in the Manchester gay village, centred around Canal Street. Manchester Leathermen also organise a number of other leather orientated events. Information from Dave, aka 30holedms (1108) and Nick (608).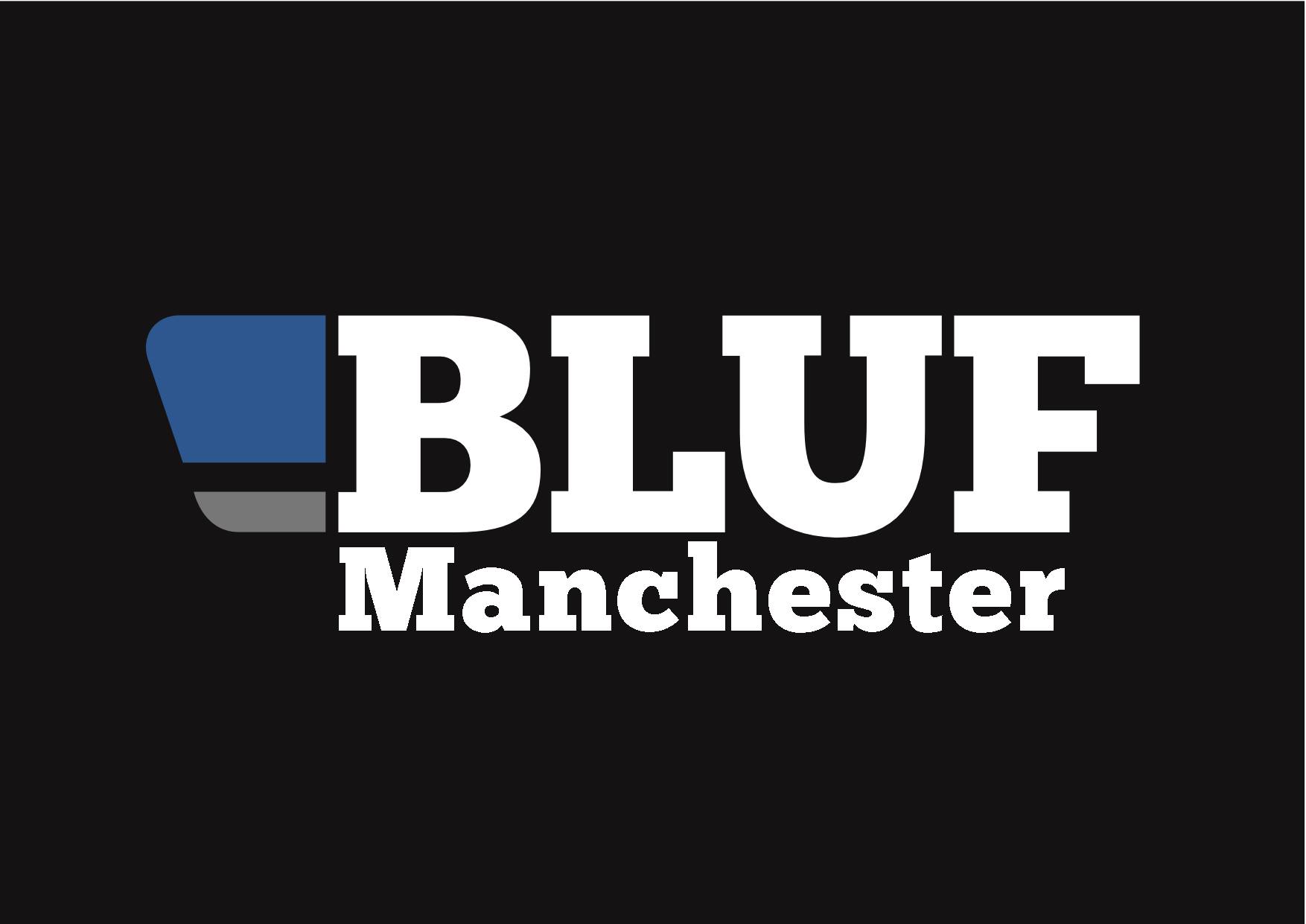 More
Minneapolis
The first BLUF event in Minneapolis took place on July 11, 2015, at the EagleBolt Bar. A group of local BLUF members decided to begin organizing ongoing events with the goal to introduce those interested in leather uniforms to BLUF and to provide an opportunity for members to socialize locally.

Minneapolis is a major city in the Upper Midwest region of the United States of America. The leather community is progressive and rich in clubs and groups supportive of fetishes and various sexual expressions. BLUF Minneapolis is part of Minnesota Leather Pride, an organization dedicated to celebrating leather culture and history.

If you live in Minneapolis or you are visiting, reach out to us. We'd love to meet you.

BLUF in Minneapolis is organised by Ivan Nunez aka Sir Ivan (3396)
www.facebook.com/BLUFMinneapolis/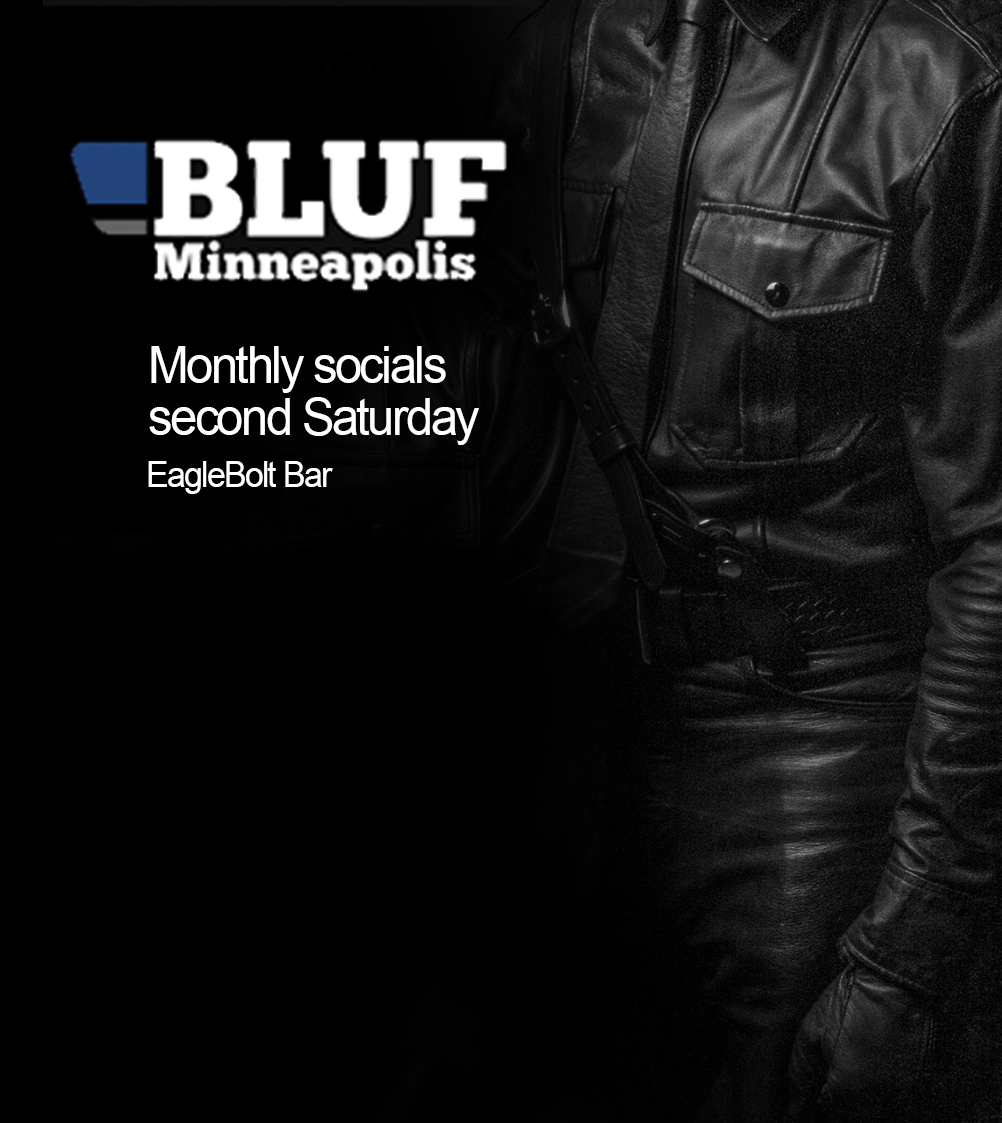 More
Montreal
Welcome to BLUF Montréal

BLUF originated in 1997 out of Montréal as an internet based organization. In recognition of its birthplace, a group of leather men are launching a Montréal Chapter in August 2016. The aim of the Montreal Chapter is to strengthen and grow the local leather scene via the organization of regular meetings and events for BLUF members and the leather community at large in a spirit of cooperation and friendship.

Next gathering, always on fridays : July 12th. Always at Stud Bar, from 8 to 10 PM.

Members can get more information from LanglitzMontreal (3301) or Master TyranT (1632) LeMaestro(3532) or click Join to stay in touch. BLUF Montréal has is own Facebook page at : https://www.facebook.com/groups/645761442248452/


Bienvenue à  BLUF Montréal

BLUF a commencé comme club sur internet en 1997 depuis Montréal. C'est dans le respect de la reconnaissance de l'origine, que plusieurs gars de cuir lancent en août 2016 BLUF Montréal. Le but du chapitre BLUF de Montréal est de valoriser la scène de cuir en organisant régulièrement des rencontres ou événements entre eux dans un esprit de collaboration et d'amitié.

Prochaine rencontre, vendredi le 12 juillet. Toujours au Bar Le Stud, de 20 a 22 heures.

Les membres peuvent obtenir de l'information en communiquant avec LanglitzMontreal (3301) ou Master Tyrant (1632) LeMaestro(3532) ou en cliquant "Joindre" pour rester en contact. BLUF Montréal possède sa propre page Facebook : https://www.facebook.com/groups/645761442248452/
More
Munich
BLUF Munich is organizing two major events a year incl. BLUF dinners and BLUF parties at tthe fetish club house "Underground" - hosted by the leather and fetish club MLC Munich. The next BLUF Munich meeting will take place November 9th, 2019. More infos will follow this summer.
We will also be present at the Munich Pride Parade within the MLC on July 13th, 2019.

In June 2019 we will meet at the Leather Social Munich - a fetish meeting that is kept comfortable and private, so we stay in private apartments (after signing up for free at munichfetish.com you will get the adress a few days before the Leather Social).
Whether in a classic leather outfit or in a leather motorbike suit. The more leather, the better

If you have any questions about BLUF Munich please feel free to get in touch with me. Daniel aka GermanBootMaster (324)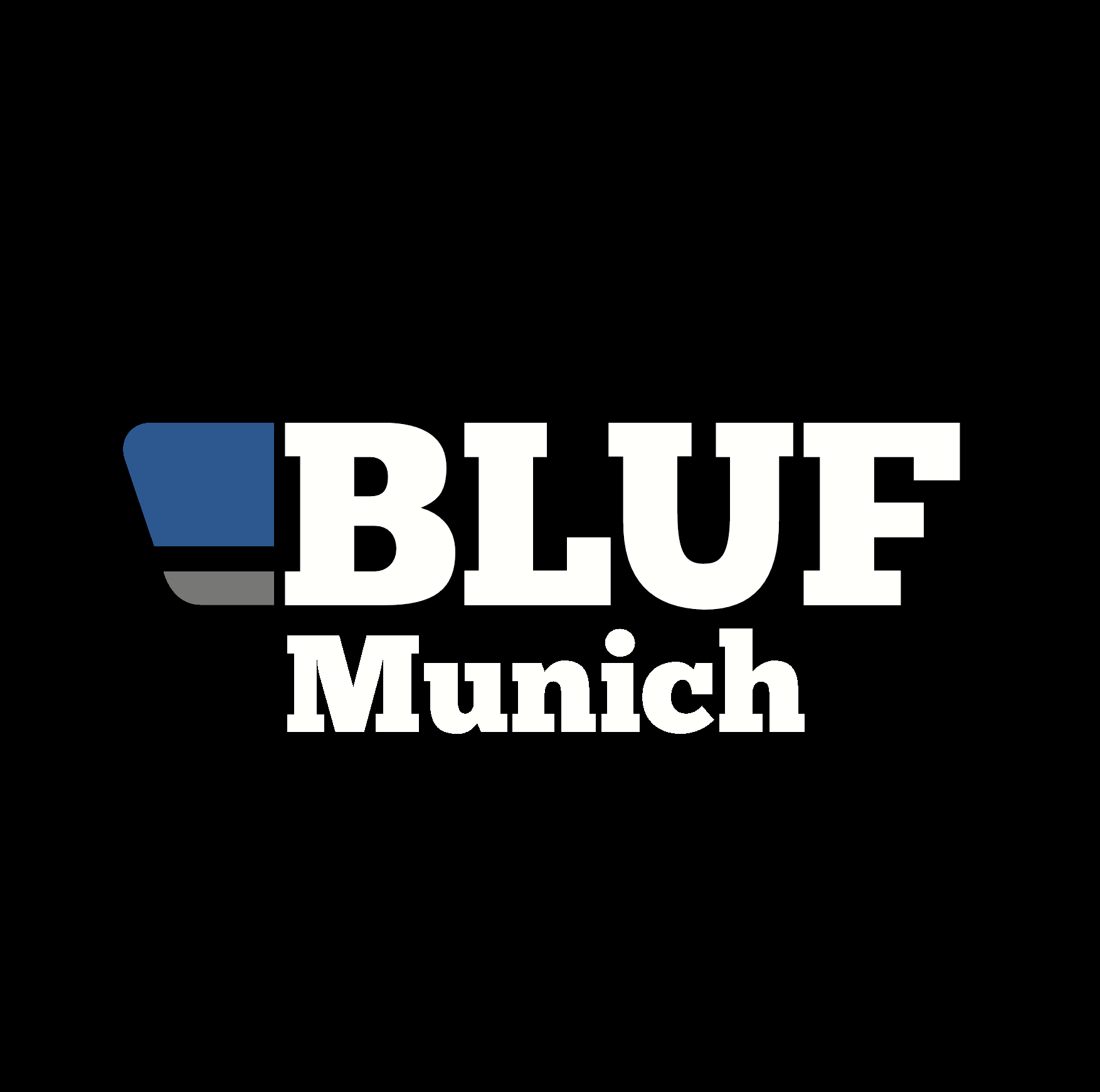 More
New York
Are you a BLUF member in New York? If you fancy stepping up and maintaining this page - or even trying to get people out in gear in the city - please contact Nigel, aka LondonSubNigel (3)
NRW
In Nordrhein- Westfalen mit seinen zahlreichen Großstädten leben ca. 200 BLUF Mitglieder. Schwerpunkte sind Köln und das Ruhrgebiet.
BLUF Events gibt es regelmässig im Essener Drexx Club (organisiert von Klaus, aka SmartLeather (212)) und in Köln, Station2be, (von cgn-leather (183)). Weitere Aktivitäten, auch in anderen Städten, sind jederzeit willkommen.

NRW (North Rhine- Westfalia) is the most densely populated urban area in Germany, including cities like Cologne, Essen, Düsseldorf, Dortmund, and only a short drive from cities like Amsterdam, Brussels or Antwerp. Around 200 BLUF members are living here. BLUF events are held regularly in Essen, drexx club (organized by Klaus, aka SmartLeather (212)) and Cologne, Station2be (by cgn-leather (183)). Other activities are always welcome.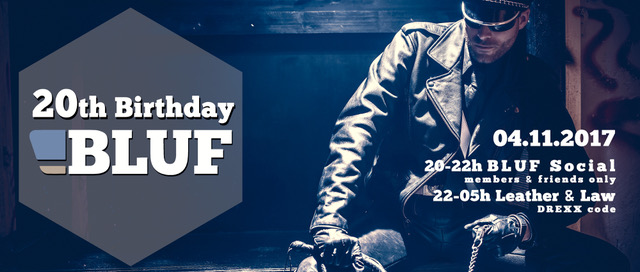 More
Paris
Suite à  l'initiative de Bearpaname (44), Copboots (1915) et Dark_Leather (264), la communauté française BLUF se donne rendez-vous à  Paris. En 2019, il est prévu de proposer trois temps forts en Mars, Mai et Octobre. Habituellement les apéritifs ont lieu à La Mine, les soirées au Mensch ou Full Metal et les repas au Gai Moulin.
Tout membre souhaitant prendre part à l'animation de la scène BLUF française est le bienvenu ;-)

Further to the initiative of Bearpaname (44), Copboots (1915) and Dark_Leather (264), the French BLUF community makes an appointment in Paris. In 2019, it's planned to propose three highlights in Mars, May and October. Usually, aperitifs take place in La Mine, BLUF parties in Mensch or Full Metal and Dinners in Gai Moulin. Any member wishing to take part in the animation of the French BLUF scene is welcome ;-)
More
San Francisco
BLUF events in San Francisco are organised by SFverskink (3593), MissionMan (2071) and Larry Kenney aka HotBootsSF (26), and include an annual dinner before the Up Your Alley Street Fair in July, our biggest event of the year.

And don't miss our monthly geared-up BLUF SF Leather Lounge nights, every second Saturday, 9pm-2am at the San Francisco Eagle Bar.


Keep up to date at facebook.com/groups/BLUFsf/, and explore our photo archives at blufsf.com as well.


www.facebook.com/groups/BLUFsf/
BLUF SF First Annual Dim Sum Lunch, 2018
More
SoCal
The Assembly Dress Code Event is Friday 23rd March [Tickets](https://lalptickets.com/)
In Southern California, BLUF is most active in Los Angeles, where Robert, aka Motorboot (834) hosts a monthly gathering at Eagle LA on the second Friday of every month. Other events take place in San Diego and Palm Springs, particularly during and around the Desert Leather Pride event.
LA Leather Pride is in March every year, which include The Assembly Dress Code Event hosted by California B&B Corps, The Regiment of the Black and Tans, and BLUF LA.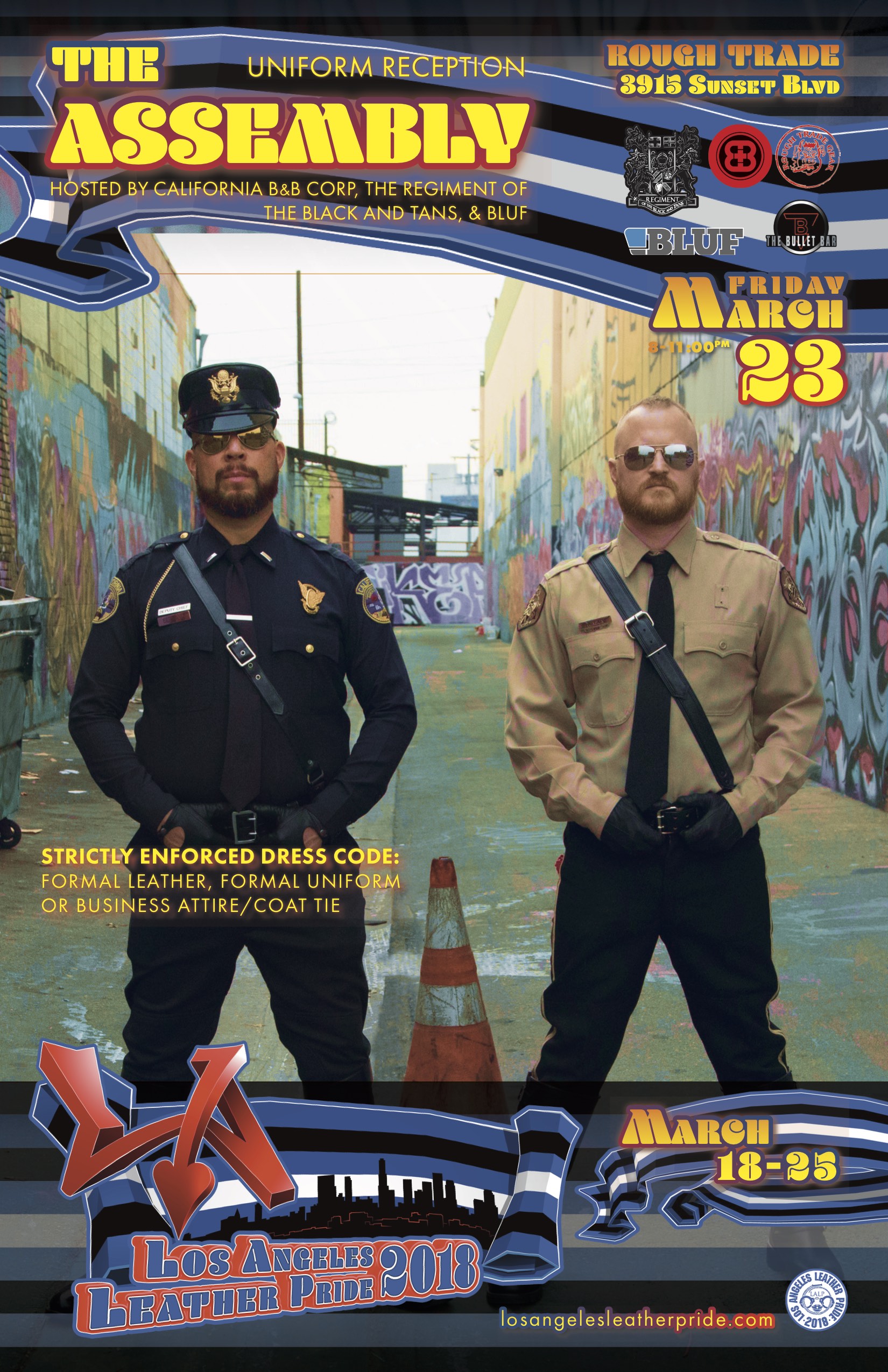 BLUF LA at Eagle LA
More
Stockholm
About us
Members of BLUF Stockholm, with curious friends, meet regularly to socialize.
We meet for dinner before we continue to "Club Berlin" at SLM Stockholm approximately 5-6 times per year. This normally takes place on a Saturday in odd months.
We also meet for dinner before Scandinavia's biggest fetish event "Baltic Battle" in October.
We also try to arrange BLUF Social 3-4 times per year, normally a Friday in March, August and October, in cooperation with SLM Stockholm.
To attend SLM Stockholm events, see "Important information" below.

On the agenda
BLUF Social on Friday October 19 between 8 pm and 10 pm at SLM Stockholm. The club then opens at 10 PM. This is a great way to start the Baltic Battle weekend in Stockholm. Take the chance to meet locals and visitors in a relaxed atmosphere with very reasonable prices in the bar.

BLUF Dinner on Saturday October 20 at 8:30 pm at a restaurant in central Stockholm. We get a good meal with old and new friends before we continue at the oldest and largest fetish party in Scandinavia, the 41st Baltic Battle. (Tickets to the party are available at the Baltic Battle web page.)

Important information about SLM Stockholm events
For SLM Stockholm events you need either a full year membership card for a SLM, Top of Europe or ECMC club or BLUF. The valid membership-card must be presented at the entrance upon arrival.

You can also sign up for a temporary membership (1 month) for 150 SEK at the SLM Stockholm webpage, but not later than 6 pm on the same day. See the webpage for more info. See below.

Useful addresses
SLM Stockholm – www.slmstockholm.se
Baltic Battle – www.balticbattle.se
Facebook – www.facebook.com/BLUFStockholm
Email - BLUFSthlm@gmail.com

For more info, you can also contact the local BLUF-members:
Navygaytor (2711), Jippe (3444), Kristofer, aka Nordic Wolf (897)
www.facebook.com/BLUFStockholm/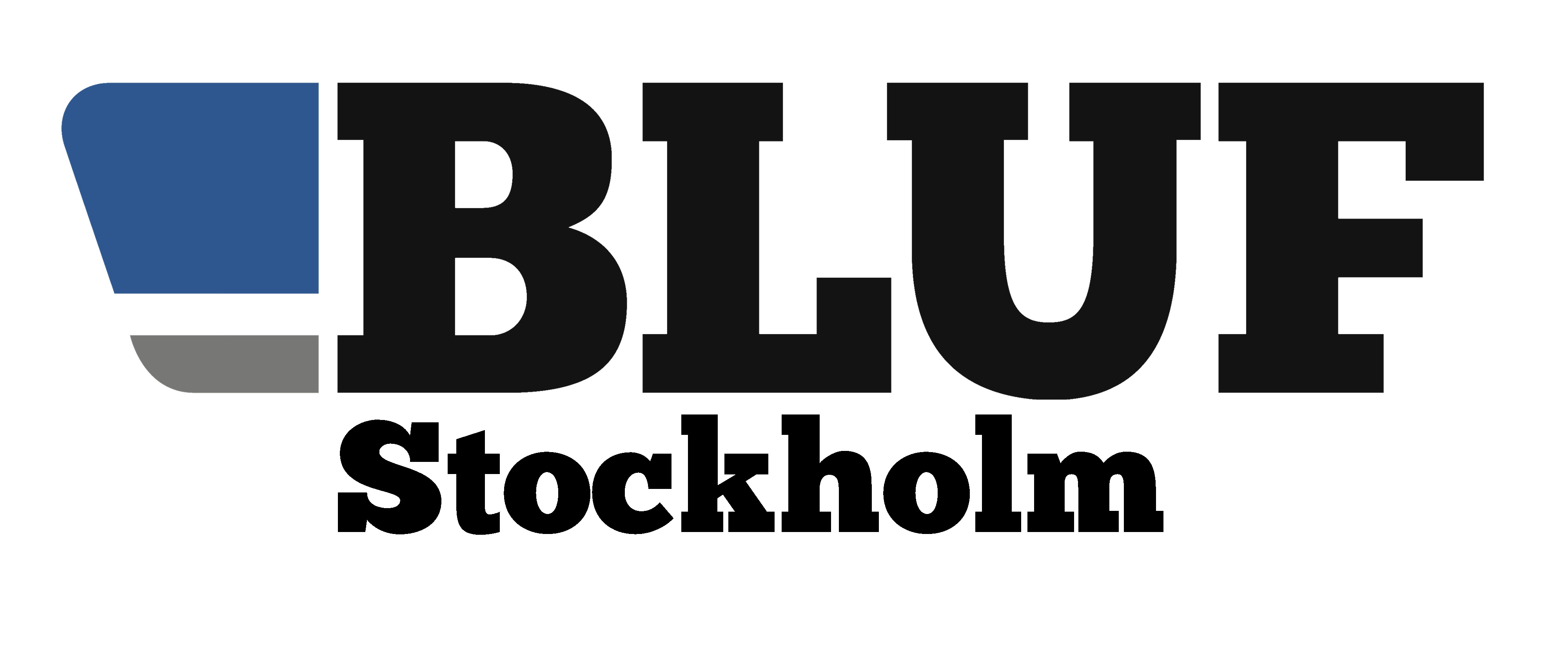 More